Don't worry about the £117 million you can't find. Instead, just go on a nice long holiday…
Paul Bowtell, the CFO of Europe's largest travel company TUI Travel will soon be able to go on a very long holiday.
TUI recently announced that Mr Bowtell will leave the company at the end of the year.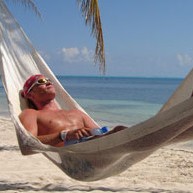 Why is this I hear you ask?
Put bluntly, the reason is that he messed things up in a big way when he was in charge of the finances of the company.
TUI stated that they would be writing off £117 million of "irrecoverable balances" and restating their prior year financial results.
£117 million is a significant write off in anyone's books. The share price of TUI fell by over 10% as a result.
It also highlights one of the challenges faced by organisations that merge.
The write down originates from "failures to reconcile balances adequately in legacy systems in the retail and tour operator businesses in TUI UK". In other words, back in 2007 when TUI merged with First Choice Holidays they had to integrate different systems and simply didn't manage it.
Questions have got to be asked as to why they couldn't reconcile the systems. After all, given there's been a recession on for a few years there must have been a few IT consultants available to work on the reconciliation of the systems and who would have charged a lot less than £117 million.
Mergers often have problems with integrating areas such as the culture of the companies but it's clear now that the integration of these IT systems has also been far from easy. Being unable to reconcile £117 million makes for a spectacular suspense account.
Publicity around mergers tend to focus on their advantages, real or perceived, but the behind-the-scenes work that has to be done can be substantial.
It no doubt proved to be a real headache for Mr Bowtell. For his sake we hope that this will prove to be the biggest write off he has to oversee in his career.