Listen – your pets can make their own purchase decisions…
Who makes the purchase decisions in your household? Is it you, your husband or wife, or perhaps your dog?
Nestle, one of the world's largest producers of pet food recently undertook an interesting marketing approach by producing adverts aimed directly at the pet as opposed to the owner.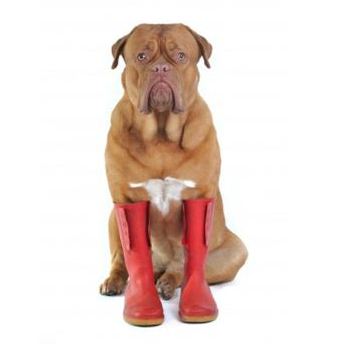 TV commercials screened on Austrian television used high frequency tones which could be heard by dogs but not humans.
According to Anna Rabanus, Brand Manager of Beneful for Nestle Purina PetCare Germany, they "wanted to create a TV commercial that our four-legged friends can enjoy and listen to, but also allow the owner and dog to experience it together."
Now, whilst it's not clear whether that many dogs had read the TV listings to know that the adverts were going to be on or in fact whether the dogs themselves were already engrossed in the latest episode of Animal Cops Houston on another channel and missed the adverts, it certainly was a novel approach to advertising by Nestle.
This wasn't the first innovative pet food advertising that Nestle had undertaken though.
Last year, Nestle Purina launched an award winning "Stop sniffing" campaign that enabled dogs to sniff the scent of Beneful dog food from special posters on advertising boards in German towns and cities whilst out for a walk with their owners.
Although not related to Nestle, a few years ago there was another advertising campaign which utilised the sniffing habits of dogs.
Small posters scented with… (let's just say a smell produced by dogs that other dogs find attractive) were put on lampposts at ground level.
Whilst the dogs stopped to sniff these posters there was a bigger poster at human eye level advertising the Animal Planet TV channel which was aimed at the dog owner that was stood there waiting for their dog to finish sniffing.
Luckily for the advertising production team the smell that was put on the small poster to attract the dog was artificially created in a laboratory.