Location, Location, Louboutins.
There's a saying that the best place to open a restaurant is next to a really good restaurant. The reasoning behind this is that people who go to the existing restaurant will see the new restaurant and are more likely to try it out.
When well-known organisations move to an area there can be lots of other businesses that benefit.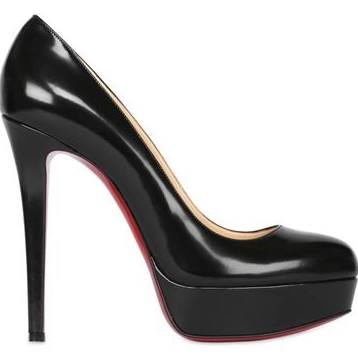 Conde Nast, the publishers of numerous magazines including arguably the world's most famous ladies fashion magazine Vogue, are just about to complete a move from times square in midtown Manhattan to the new World Trade Centre in the South of Manhattan.
According to reports in the New York Times, local businesses offering services such as hairdressing, manicures and lunchtime spas were feeling very pleased with themselves that the 2,300 mainly female staff of Conde Nast would be working in the same local area as them.
Unfortunately though the definition of "local area" isn't the same for all people and the NYT reported that a number of businesses who originally thought they would be well-placed to serve the employees because they were only a 15 minute walk from the new offices have now realised that 15 minutes is too far.
And the reason 15 minutes' walk is too far?
Well the reason has been put down to the fact that most of the employees of Conde Nast are wearing fashionable high heel shoes such as the £545 Louboutin shoes pictured above.
As any self-respecting Louboutin loving female (or Louboutin loving male for that matter) knows very well, it just isn't possible to walk more than a couple of minutes in your killer 6 inch heels.
Not even if it means missing out on the new organic Amazonian vegan Bulgar wheat facial that the trendy spa 15 minutes' walk away is offering.