Are Manchester United getting it wrong?
Manchester United are dropping down the table.
Now, I'm not talking about the Premier League table where at the time of writing they are 7th in the League and are guaranteed to obtain their lowest points total in a season in the Premier League era. No, instead I'm talking about the Deloitte Football Money League.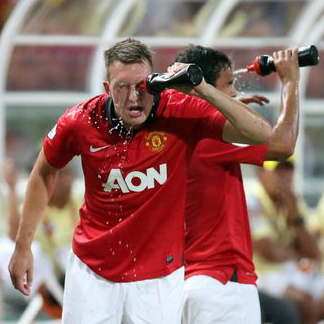 Deloitte are arguably the top accounting firm when it comes to dealing with UK football teams and each year they profile the highest earning clubs in the world.
The 17th edition of their report highlights the financial results from the 2012/13 season and it seems that Man Utd falling down league tables isn't restricted to the Premier League table.
For the first time since the Deloitte Football Money League began they have fallen out of the top 3 big earners in the world. European champions Bayern Munich from Germany, leapfrogged Man Utd into third place behind Real Madrid and Barcelona.
Like most clubs in the top 20, Man Utd did generate more money than the previous year and the financial position going forward in the short term should be ok as there is a new Premier League television contract as well as some lucrative commercial deals present.
The problem could come though if they fail to qualify for the Champions League over the next few seasons. Dan Jones, partner in the Sports Business Group at Deloitte, said: "Consistent non-qualification for the Champions League would be a problem because, in round number terms, it is worth circa €50 million".
So, it's potentially a rough couple of years ahead for United.
The top 10 earners according to the Deloitte report are:
1. Real Madrid: €519 m
2. Barcelona: €483 m
3. Bayern Munich: €431 m
4. Man Utd: €424 m
5. Paris Saint Germain: €399 m
6. Manchester City: €316 m
7. Chelsea: €303 m
8. Arsenal: €284 m
9. Juventus: €272 m
10. AC Milan: €264 m