Manchester Utd and Leveraged Buy Outs. What's all the interest about?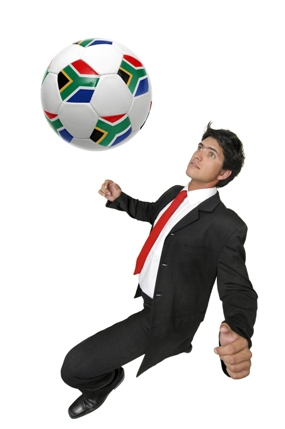 There was a meeting yesterday attended by various financial heavy hitters including renowned deal maker Keith Harris and Goldman Sachs chief economist Jim O'Neill.
What were they meeting for? Well, if press reports are anything to go by they were meeting to discuss proposals to buy one of the most famous football clubs in the world, Manchester United.
Back in 2005 Manchester United was a public company. The Glazer family then used a Leveraged Buy Out (LBO) to take the football club private (i.e. move it from a public company which was quoted on the stock exchange to become a private company).
There has been a lot of bad feeling amongst the Manchester United fans who feel that following the LBO the clubs finances are now causing real problems. Before the LBO the finances were healthy whereas now there is a huge debt obligation to fund which some feel is preventing them from buying players on the transfer market. The meeting yesterday was in connection with acquiring the club from the Glazers and restructuring the finances.
An LBO is something which some students find hard to grasp as it involves a company changing ownership with the funding mainly being secured on the assets of the company being acquired.
In simple terms it involves the acquiring company using significant amounts of borrowed money to fund the acquisition. In most cases the assets of the company being acquired are used as guarantees for the loans. This enables acquiring companies to fund the acquisition by way of debt as opposed to equity. The real problem though lies in the fact that interest has to be paid on these loans and on a number of occasions the interest payments on these loans have been so large that the company could not meet the payment obligations.
Whilst the workings of LBOs are interesting to students studying for their professional exams, I'm sure that the focus of most Manchester United supporters is getting ownership of their club back into the hands of what they consider to be real supporters of the club.
The figures though are quite staggering. For example, in the last three years Manchester United have paid £130 million in interest payments which to put it in perspective is more than five times what they sold David Beckham to Real Madrid for.