More Change Please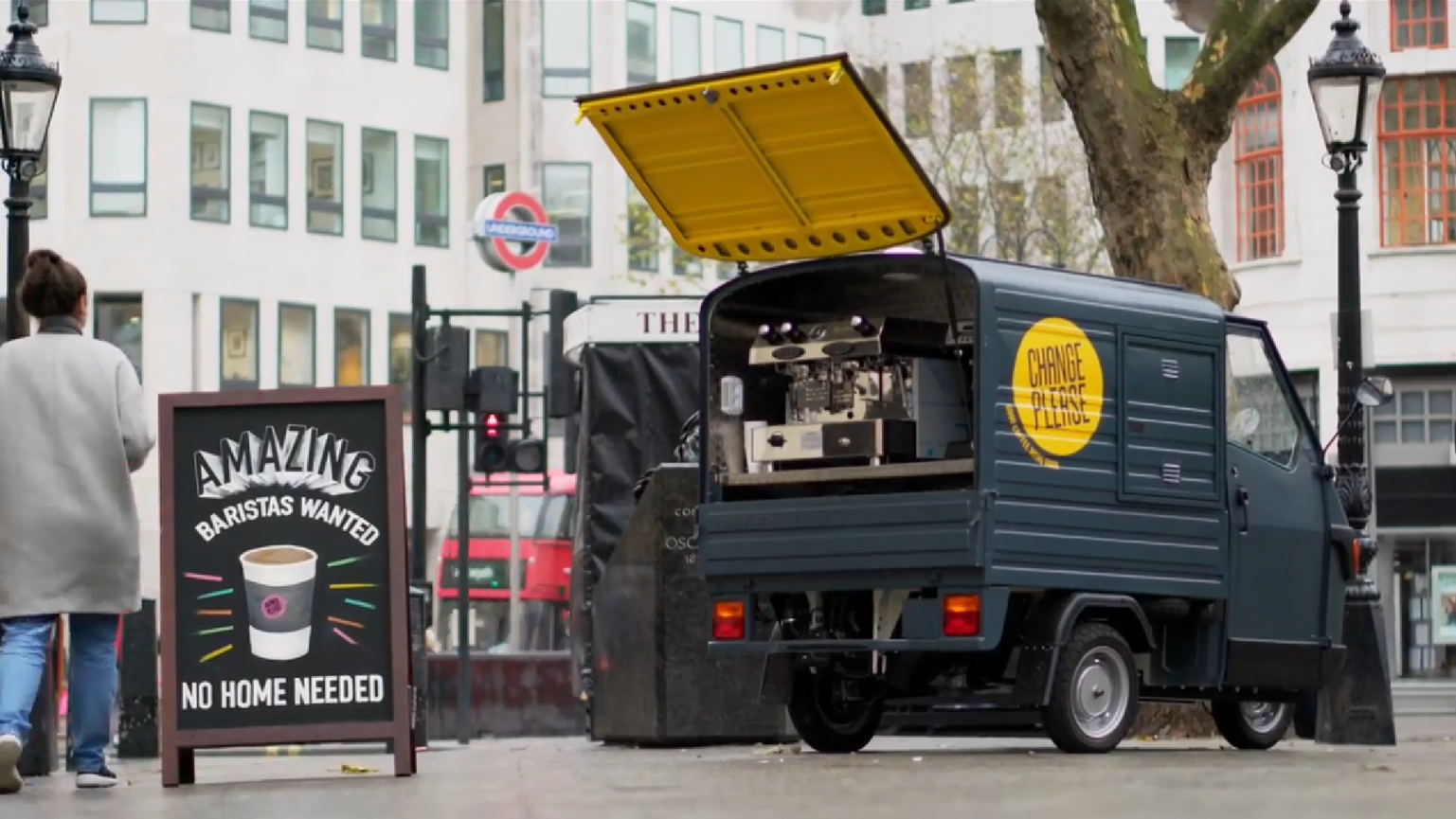 Homelessness is a growing problem in a lot of countries but coffee company "Change Please" has come up with a brilliant business model that could help.
They've brought together the problem of homelessness with people's love of coffee and have created a radically different coffee company that is now looking to expand around the globe.
Their whole focus is on helping people whilst at the same time providing an excellent cup of coffee to the end customer at a fair market price.
When it comes to suppliers, the coffee beans they use are from farms that support local communities. For example, one of their suppliers from Peru helps victims of domestic abuse and a supplier from Tanzania helps people injured by landmines.
Once the coffee beans arrive in the UK, the people who roast them and serve them are people who have been homeless and sleeping on the streets. They are trained as baristas and work at one of the company's locations. They are paid the Living Wage of £10.20 per hour and are given help in terms of opening bank accounts and finding housing.
Whilst the big coffee chains such as Starbucks and Costa Coffee are discussing introducing recyclable cups, Change Please has beaten them to it as all of their cups are 100% recyclable.
All profits are being invested in helping reduce the level of homelessness.
Things are going well for the organisation and they are planning on expanding the number of locations they operate from in the UK. They are also in talks to open in Australia and America with the same ethos of helping homeless people get back on their feet via a well and truly ethical cup of coffee.
They have also signed agreements with 2 big supermarkets, Sainsburys and Ocado, to stock packets of Change Please coffee beans.
It's a common sound on the streets of cities in the UK to hear people asking if you have any "Change please". With this fantastic business model for a coffee company, hopefully it will soon be a common sight to see the request for "Change please" replaced by coffee outlets called "Change Please".