Who needs champagne for a celebration?
Gin and tonic is a drink that has caused a number of hangovers over the years but for two individuals it is going to make them very wealthy.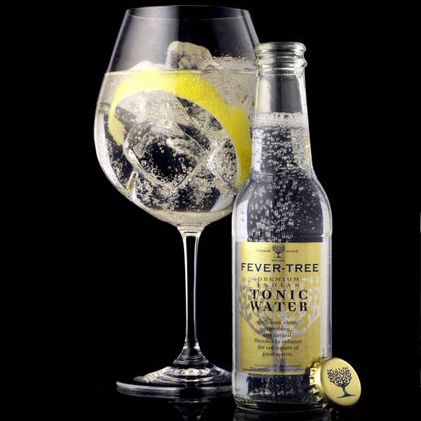 Gin is often credited with being a traditional English drink but the first recorded date for the production of gin was actually in the Netherlands in the 17th Century.
One of the key ingredients of tonic water is quinine.
Quinine is said to have many medicinal purposes and was first discovered by local tribes in Peru and Bolivia. Some people claim that quinine has medicinal purposes which helps various ailments including malaria.
The bringing together of gin and tonic happened in the early 1800s when British army officers in India were using quinine in an anti-malarial capacity and decided to hide the bitter quinine taste by mixing it with tonic water and then hiding the taste even further by adding gin.
The drink "gin and tonic" then came into existence.
Fast forward to 2005 and the company Fever Tree which was set up by Charles Rolls and Tim Warrillow produced their first bottle of upmarket tonic water.
Fever Tree tonic water has been selling very well since then and the company is now being quoted on the AIM (AIM is the Alternative Investment Market which is a sub-market of the London Stock Exchange and allows smaller companies to float shares with a more flexible regulatory system than is applicable to the main market).
The Fever Tree company has been valued at £154 million. That's not a bad valuation for a company that's selling tonic water.
There will no doubt be happy faces at the company and the success of the flotation will be toasted by a glass or two of champagne. Or should that be a glass or two of gin and tonics?