Not the best time for your phone to ring.
Has your phone ever rung at an awkward moment when you were at work?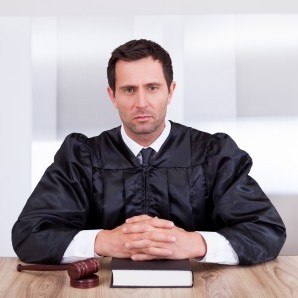 It's always best to turn your phone off or onto silent mode if you're in an important meeting but a judge over in America forgot to turn off his phone and experienced his phone ringing at a rather inopportune moment.
Judge Raymond Voet was listening to a prosecutor's closing argument during a jury trial at Ionia County District Court in Michigan when his new smartphone started asking for voice commands.
To make it even more interesting for the Judge he had previously posted a policy at the court stating that any electronic devices which caused a disturbance during court sessions would be treated as a contempt of court and the person responsible would be cited with contempt.
So, imagine the situation. You're the Judge and you've just introduced a policy that anyone whose phone caused a disturbance would get into trouble and lo and behold what happens but your own phone starts causing a disturbance.
What would you do?
Admirably Judge Voet was pretty ethical about it all and he actually fined himself $25 for contempt of court.