This is one way to lose your job…
Let's be honest now. Have you ever played around on the Internet whilst at work?
Most of us will probably have had a quick look at websites such as Facebook or news sites but it's worth bearing in mind that most organisations have a policy which restricts looking at non-work related websites.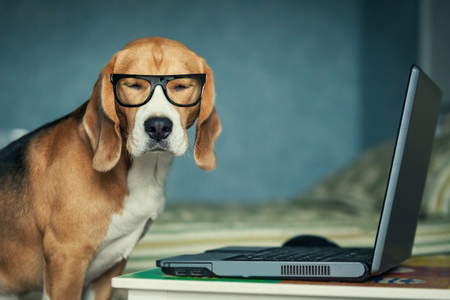 Some people will mistakenly think that if they delete the browser history it will remove all traces of what sites have been visited but the IT savvy people amongst you will realise that the history is stored on servers.
Three judges in the UK obviously didn't realise their browsing history would be tracked and following an investigation they were fired as they had been viewing pornographic websites on court computers.
The court cases they were presiding over obviously weren't exciting enough and they took matters into their own hands to liven up their days by viewing adult websites on the court computers.
One of the judges who was fired was called Timothy Bowles. In a bizarre coincidence there is in fact another judge in the UK with the same name.
You have to feel sorry for the innocent one of the two.
Imagine the scene, the innocent Timothy Bowles is sat at work when word goes around amongst his colleagues that Timothy Bowles has lost his job because he was looking at porn during working hours.
A frantic clarification was issued by the Judicial Conduct Investigations Office stating "that District Judge Timothy (Paul) Bowles who sat at Romford County Court and has been removed from office should not be mistaken for the High Court Chancery Master Timothy (John) Bowles. There is no connection between the two."
So, in conclusion three judges have lost their job due to watching pornography on court computers.
There is an important lesson to be learnt from all of this and that is, if you're going to look at pornographic websites in the office it's best to do so using a colleague's computer rather than your own…