This is one way to win a business argument.
Handmade cosmetics company Lush sells some great products such as the Rose Queen bath bomb and the Happy Hippy shower gel. Their latest product range though has a less glamorous name. It's called the "Christopher North" range of toiletries.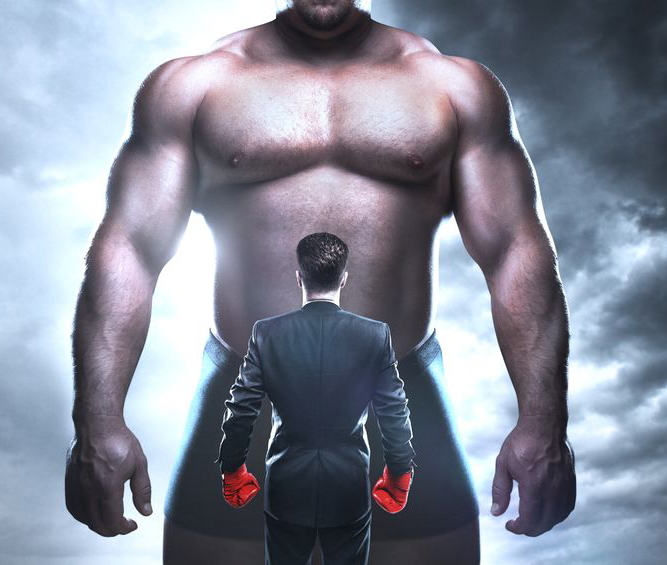 So, who is Christopher North?
Mr North is in fact the MD of amazon.co.uk.
This unusual cosmetics name arose as a result of a dispute between Lush and the internet giant, Amazon.
If you search Amazon for "Lush Cosmetics", you are redirected to other products which are not "Lush" products but instead are described as lush.
The cosmetics company doesn't sell via Amazon and claimed the internet giant was misleading customers into thinking they were buying genuine Lush products.
Lush were upset about this and asked Amazon 17 times to remedy it but they refused. Mark Constantine, one of the co-owners of Lush, was quoted as saying "after a while you realise you're being bullied".
The matter went to Court and the Court held in favour of Lush. Amazon has refused to accept the decision though and are considering appealing against the decision.
Mr Constantine however was quoted as saying he was not going to put up with Amazon's "bullying unpleasantness" anymore. As a result we could soon see a promotional push on the new Christopher North range of toiletries. Lush has said that any profits on the North range of products would be donated to charity.
Lush has been pretty creative on the packaging of the products.
The packaging for the Christopher North bright pink shower gel for example has some funny quotes aimed at Amazon's claimed tax avoidance schemes.
The tagline for the Christopher North shower gel is "rich, thick and full of it".