Organic, Natural and Ethical or fraudulent trading?
'Organic, Natural and Ethical' is what the One stood for in the name of a company called Onefood.
Reported recently in the UK media, I think this case could well become my new lecturing example for the criminal offence of fraudulent trading.
Ostensibly the company was supplying the famous London food store Fortnum & Mason (as well as others) with organic produce. In reality, the company was buying cheap non-organic foods in supermarkets such as Waitrose and Tescos, removing the original packaging and then replacing with the company's own packaging.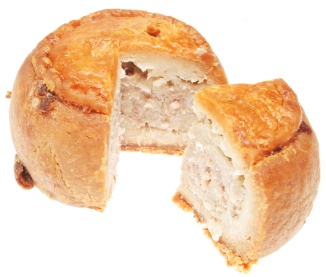 Neil Stansfield the CEO of the company, who also traded under the name of Swaddles Organic was quoted in a local newspaper as saying "Fortnum & Mason searched for the finest British classic pie throughout the UK and after arduous searching they came upon Onefood and Swaddle, sampled the product and found it to be the best in the UK. We're impassioned by supplying natural, ethical and unadulterated food and we're here to educate consumers about the well-being that comes from choosing British-grown organic meat."
In truth the pork pies being referred to were bought from a local butcher for £1.30 and sold to Fortnum & Mason for £2.50. In another example given in court, a salmon purchased from Waitrose for £20 was sold on for £51.
Stansfield, his wife Kate (who acted as Company Secretary) and Russell Hudson (the company operations manager) all pleaded guilty to fraudulent trading. Neil Stansfield was sent to prison for 27 months and disqualified from working as a company director for 6 years. Kate Stansfield was sent to prison for 50 weeks, ordered to do 150 hours community service and banned from being a company director for 3 years. Russell Hudson received a 40 week prison sentence, suspended for 2 years and was ordered to do 150 hours community service.
Now where's that organic chicken I was going to roast for supper tonight?