What could possibly go wrong?
Ethics are seen as one of the core attributes of an accountant.
Let me ask you a question though – based on the following information do you thick Mr Darren Upton was an ethical accountant?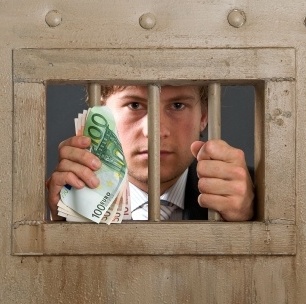 Mr Upton was in business with his wife and they ran Upton & Co, a firm of accountants based in England with over 800 clients.
Mr Upton decided that he wanted a bit of excitement in his life and after going onto an internet dating website and pretending to be single, the married father met a part-time model and started seeing her as his girlfriend.
Did he tell this lady that he was marred?
No, he didn't tell her that he was married but what he did do was to buy her lots of presents.
Now, I'm not talking about the odd bunch of flowers or box of chocolates. No, I'm talking about gifts including a Mercedes, lingerie from Ann Summers, clothes from Harvey Nichols and he also rented an £800 a month flat for her.
In fact, he spent on average £10,000 per month on his girlfriend over an 18 month period.
So picture the scene.
He's in business together with his wife. He meets another woman and starts spending significant amounts of money on her. How can he fund these gifts without his wife finding out?
Well, put it this way. There are some clever frauds and some pretty stupid frauds that have been used to fund unethical activities over the years.
Mr Upton's money raising attempt fell well and truly into the "stupid fraud" category.
Mr Upton looked after the tax affairs of a number of clients. After the tax they owed had been calculated he told the clients to pay the tax but instead of giving the bank account details of the tax authorities he gave the clients his own personal bank details.
It doesn't take a genius to notice that the fraud will be spotted as soon as the tax authorities send a late payment notice to the clients.
So, having an affair behind his wife's back, not telling his girlfriend he was married, defrauding his clients and taking money that belonged to the tax authorities.
What could possibly go wrong??
Mr. Upton was jailed for 6 years so he'll have plenty of time to think about that question.