And the prize goes to… the taxman.
Tax evasion is a major problem for lots of countries. The tax authorities of the Central European country Slovakia though have come up with an ingenious way to reduce tax evasion.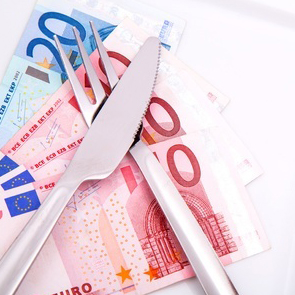 Restaurants can be notorious for not declaring all of their sales. With lots of customers paying for their meals in cash it can be very difficult for the tax authorities to ensure that all the revenue is properly reported by restaurants.
The Slovakian tax authorities have come up with a clever way to limit the non disclosure of income by restaurants. They have launched a lottery with a monthly top prize of €10,000. The twist in this lottery though is that you don't buy a ticket to enter. Instead, you enter the lottery by submitting your receipt from the restaurant.
Yes, your receipt acts as the ticket for the lottery. You therefore have happy members of the public who get free chances to enter a lottery to win €10,000 and a happy taxman who now has copy receipts which they can check against the tax records of the restaurant to ensure that the sales have been properly declared in the tax returns.
So far over 60 million receipts have been submitted by 450,000 people.
A very good idea.