Professional exams and romance. A perfect match?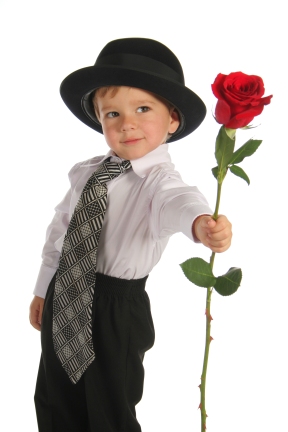 Yesterday was Valentine's Day. The day first started becoming popular in the 19th century in Great Britain and it's a day when couples celebrate their love for each other.
The shops have been full of Valentine cards and gifts for people to send to their partners. I have a nice story about Valentine's Day and professional exams as a few years ago two of my students first met on one of my courses and then ended up getting married on Valentine's Day a few years later.
They worked for different Big 4 companies and love started to blossom when they sat next to each other on my course and the guy Andy asked Liz (his future wife) at lunchtime on the first day of the course if she understood what was being taught in the morning as he was finding it quite difficult. Fast forward 3 years and they got married on Valentine's Day.
He later claimed that he did understand what was being taught but simply wanted to start up a conversation!
The moral of the story though is that if you're on a course or studying with some friends and you find one of your colleagues attractive then don't be afraid to get talking and who knows you may end up getting married in a few years!