Remember the short term and long term
One item that people should be aware of is that management accounting and financial management are similar to the extent that they are both concerned with resource usage. But there are differences.
I was lucky enough to have recently flown on the new Airbus A380 super jumbo and that got me thinking about some of the financial management issues that Airbus face. Designing and producing the A380 must have been a phenomenal exercise and a real testament to man's engineering skills. It's capable of carrying over 800 passengers and has a range of nearly 15,000 km. It's a fantastic machine.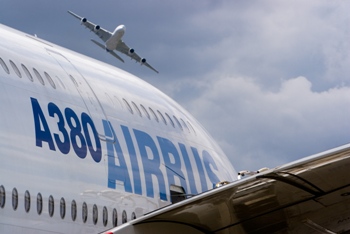 But what has this all got to do with the difference between management accounting and financial management? One difference is that management accounting tends to deal in short-term timescales whereas financial management is generally more concerned with the longer term. Whilst the longer term is generally considered to be more than one year be aware that certain industries and companies have a distinctly longer "long-term".
From inception to delivery the A380 took nearly 10 years and the long term view taken by Airbus is certainly longer than some businesses in for example the IT or fashion industries. Some of the businesses in these industries have distinctly shorter "long-terms".
Anyway, despite the millions spent on design and development of the A380 there was one disappointing thing about my flight and that was I fell asleep during the film and missed the ending…