Should a PwC partner blame the junior staff?
If something goes wrong on an audit, whose fault is it? Is it the partner's fault or the junior member of staff's fault?
Over in Australia, the Sydney Morning Herald newspaper has provided some interesting commentary on a legal case that is currently taking place concerning an audit undertaken by PricewaterhouseCoopers (PwC).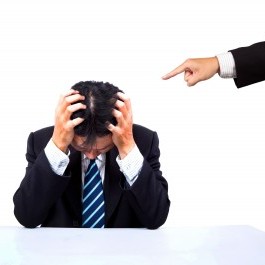 The background to the case is that shareholders in a company called Centro are claiming that PwC misled and deceived them by failing to properly disclose that the Centro group had billions of dollars of short-term debt that needed to be refinanced in 2006 – 2007.
The lead PwC partner on the audit, a gentleman by the name of Stephen Cougle, is facing a bit of a grilling in court at the moment.
Under cross-examination yesterday in the Australian Federal Court, Mr Cougle denied trying to "bury" one of the errors by putting it in the small print notes at the back of the accounts.
According to reports, he said "when one of his PwC colleagues told him in late August that a $1.1 billion bridging loan had been wrongly classified as a long-term debt in the unaudited, preliminary accounts, he suggested Centro might need to disclose it publicly. When Centro declined this idea, he decided one option was to point to the discrepancy in a note to the final accounts"
According to Mr Cougle though he did not try to "bury it".
Whether or not it was satisfactorily disclosed will be a decision for the court and that decision is not expected until the end of May
However, one thing for sure is that a number of the junior PwC staff members who were on the audit are probably not currently the best of friends with Mr Cougle.
Despite being the lead partner on the audit, he has already "declined to accept any responsibility for the accounting debacle" and has "blamed junior staff."
Now blaming junior staff for an error in the accounts that you signed off on is in itself an interesting point to debate. After all, there is a well-known saying that you "can delegate work but you can't delegate responsibility".
The outcome of this case will be very interesting for auditors around the world. Not least for guidance on who is the best person to blame if there is an error on your audit…