Should you always agree with your boss?
Maybe the more important question I should have asked is "if you disagree with your boss would you tell him or her?"
My personal view is that whilst you'll need to show a bit of "emotional intelligence" when it comes to disagreeing with your boss, in today's business world there should be a certain amount of discussion and debate between all levels of the business.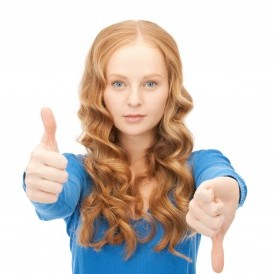 Importantly though please don't head straight to your boss's office and start disagreeing with everything that he or she is saying as you may well not have a job for very long!
One such individual though that has taken the opposite approach when it comes to disagreeing with your boss is Australian politician, Mr Bill Shorten.
Mr Shorten was so extreme in his agreement with his boss, the then Australian Prime Minister Julia Gillard, that he agreed with what she said even though he didn't know what she had said. I'll repeat that in case you missed it but he said he agreed with her even though he didn't know what she had said.
The video footage below shows Mr Shorten being interviewed on Sky News Australia. He was being asked for his (yes, his!) views over whether the Australian Speaker of the Parliament should return to his role whilst allegations of harassment and misuse of funds were being investigated.
Mr Shorten came up with the classic line that only somebody who wanted to stay in the "good books" of his boss could think of saying.
Namely, he said "I haven't seen what she said, but let me say I support what it is that she said."
The interviewer replied "Hang on, you haven't seen what she said?"
Bizarrely, the politician then replied "but I support what my Prime Minister said"
The interviewer seemed a bit confused by all of this and asked "Well, what's your view?"
Mr Shorten's reply was "My view is what the prime minister's view is."
So, is this a case of an employee being 100% loyal to his boss or is it a case of an employee being afraid to say what he really thinks in case it upsets his boss and he gets into trouble.
Well my view is.
In fact, should I really say that my view is… the view of my boss?