So are they top or bottom of the league?
In most industries if a company had revenue of £153m and a wage bill of £174m there would be serious questions asked.
Manchester City are the current leaders of the Premier league in the UK and they have just released their annual financial results.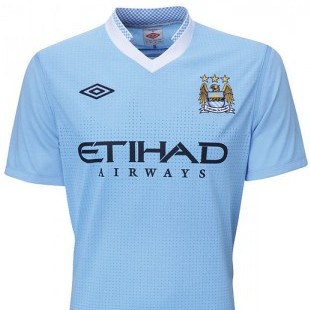 The figures show that as well as being top of the league in terms of football they are also bottom of the league in terms of their financial results.
Their income was £153m and their expenses £348m. The resulting loss of £195m is the largest loss ever reported in English football history.
A loss of £195m on sales of £153m would have alarm bells ringing for most companies but Manchester City have got wealthy investors.
Sheikh Mansour of Abu Dhabi has so far invested over £460m on players since 2008 and has plenty of cash to invest.
The European footballing body Uefa though have introduced "Financial Fair Play rules" which come into full effect in 2013-14 and require clubs to break even over three years.
The reason for this is that Uefa are keen to prevent football becoming a rich man's toy and these new rules will prevent wealthy backers from simply throwing money at a team to make it successful without caring about the loss that arises.
After all, if you've got a personal wealth of several billion then what does the odd hundred million here and there matter?
Manchester City have stated that they are confident that they will achieve a break even position over a 3 year time period and one of their recently announced revenue streams is a lucrative 10 year sponsorship deal worth £400m with Etihad Airways.
Press reports though have pointed out that Etihad Airways is based in Abu Dhabi, the home of Sheikh Mansour who is a member of the emirate's ruling Al-Nahyan family and questions have been asked as to whether the £400m sponsorship deal was higher than would normally have been the case and was simply undertaken at an inflated price to artificially reduce the loss to get to the required breakeven point.
As a lifelong supporter of Bristol City (struggling in the division below the Premier League) I sometimes question whether it's good for the sport of football if only a handful of clubs get huge amounts of money pumped into them.
It's worth noting however that I would of course quickly change my mind should a wealthy backer invest in Bristol City…