So, how well are Nike doing?
You probably haven't heard of the lady by her name but you have without a doubt seen her most famous piece of work.
40 years ago Carolyn Davidson was paid the princely sum of $35 for the design of a logo.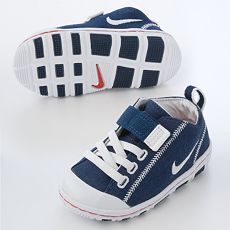 That logo was the Nike Swoosh and it has gone on to become one of the most famous logos in history.
Nike has just released their latest set of financial results and for the 3 months to 31 August 2011 they made an impressive net profit of $645 million. Despite a global recession Nike has increased profits by a healthy 15% on the same quarter last year.
Their revenues showed an even more impressive increase, rising 18% to a quarterly figure of $6.1 billion.
The fact that sales increased by 18% but profit only increased by 15% indicates that costs increased and Nike stated that costs had increased due to higher raw material prices.
Nike is the world's largest sports shoe and clothing maker and the latest set of results emphasised its global business. Sales improved in nearly all the markets that they operate in. There were especially strong gains in the US, India and China.
North America is Nike's biggest market with sales rising 16% to $2.2 billion but the emerging markets are quickly catching up with revenue from this area rising 35% to nearly $800 million.
So, what will the results look like for the corresponding quarter next year?
Well, with the 2012 Olympics taking place my guess is that the results for Nike will look pretty sporting.