So what made me think of the marketing mix in the shower this morning?
I'm lucky enough to be teaching in Asia at the moment. The students are great and I'm convinced they will pass their exams (if any of them are reading this then good luck in the exam!)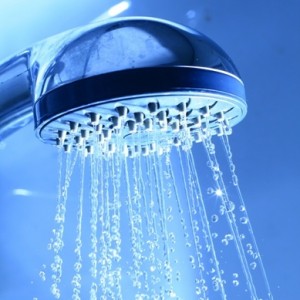 I'm staying at a lovely hotel and this morning in the shower I was reminded of marketing and the 4 Ps. The shower gel that is provided by the hotel is a well known international brand and I've bought it myself before.
What was different about it though when comparing the product (one of the 4 Ps) as purchased by the hotel and the product when purchased by me as an individual? The aroma and texture was exactly the same whereas the packaging was different. The key difference being how the packaging was designed in terms of the ease with which the gel could be poured.
Whether it was me but the version I personally bought appeared to dispense the gel a lot quicker than the hotel version. The hotel version took a lot more effort to get the gel out.
It's maybe my imagination but if the design of the packaging that is on the public product is in fact different then it would encourage me to use it up quickly and buy a replacement. The packaging on the version that the hotel was using however would "discourage" guests from using a lot of gel and hence save the hotel the cost of replacing the gel as quickly as with the "standard public packaging".
I'm not sure whether this was a deliberate policy of the shower gel manufacturer but if it wasn't then maybe they should be considering it…