Something to crow about…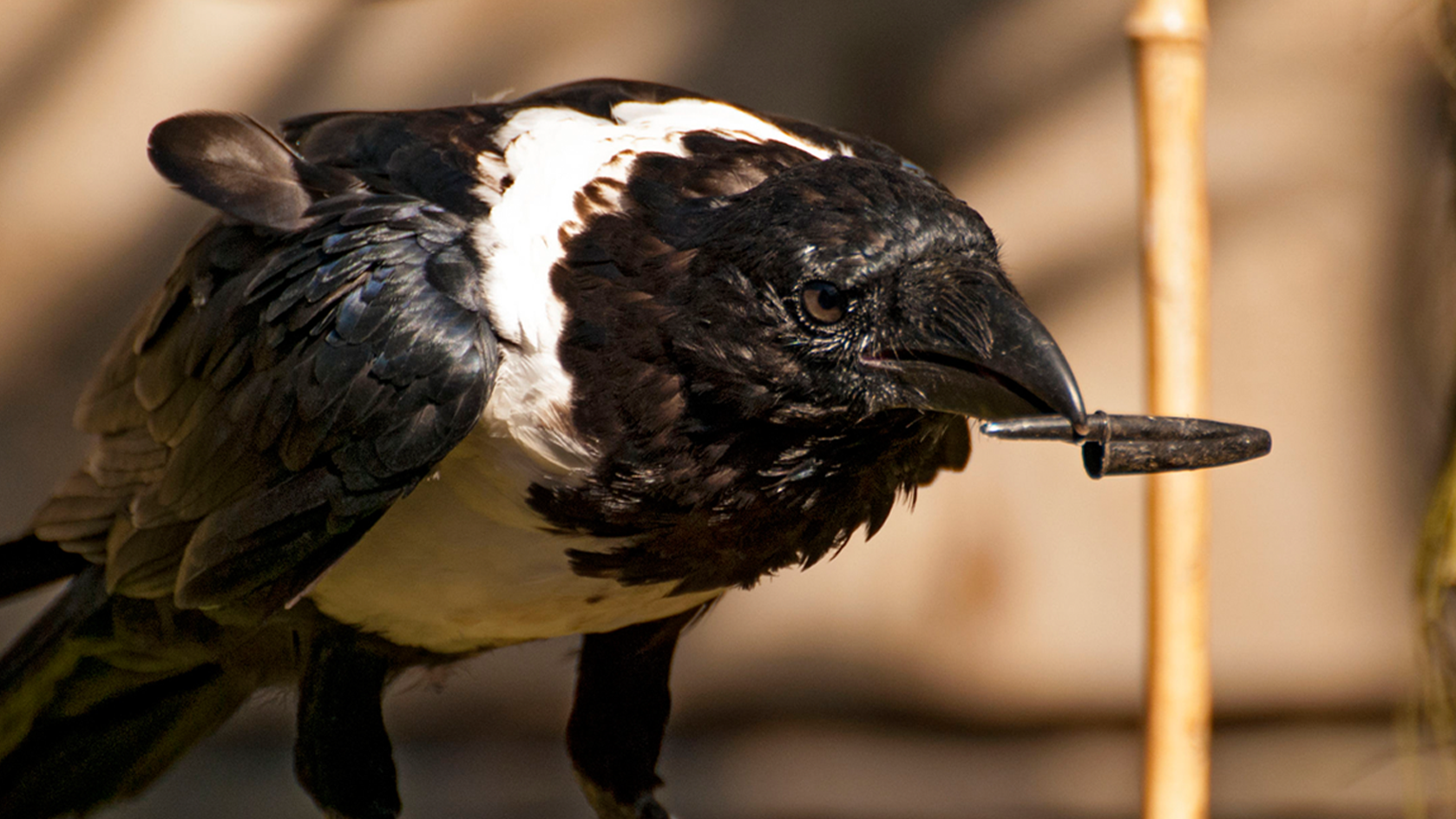 At the time of writing the Puy du Fou historical theme park in France has got over 16,000 TripAdvisor reviews and a 5 star rating. It's clearly a very successful theme park and it's the second most visited theme park in France behind Disneyland Paris.
The staff at the theme park no doubt work very hard to keep it running smoothly but there are 6 of the team who are very different.
These 6 team members are hard working but they are different to the rest of the team in that they won't receive a salary and they won't have fixed working hours.
Oh, and they are different in that they are crows.
Yes, the 6 team members are birds.
These aren't just any birds though. They are birds who have been trained to pick up cigarette ends and other small pieces of rubbish. In exchange for dropping this rubbish in a specially designed rubbish box they will receive a small bit of bird food as a reward.
Nicolas de Villiers of the Puy du Fou park was quoted in the Guardian newspaper as saying "The goal is not just to clear up, because the visitors are generally careful to keep things clean" but also to show that "nature itself can teach us to take care of the environment".
A very nice initiative by the park and certainly something to crow about…