Cows vs. oats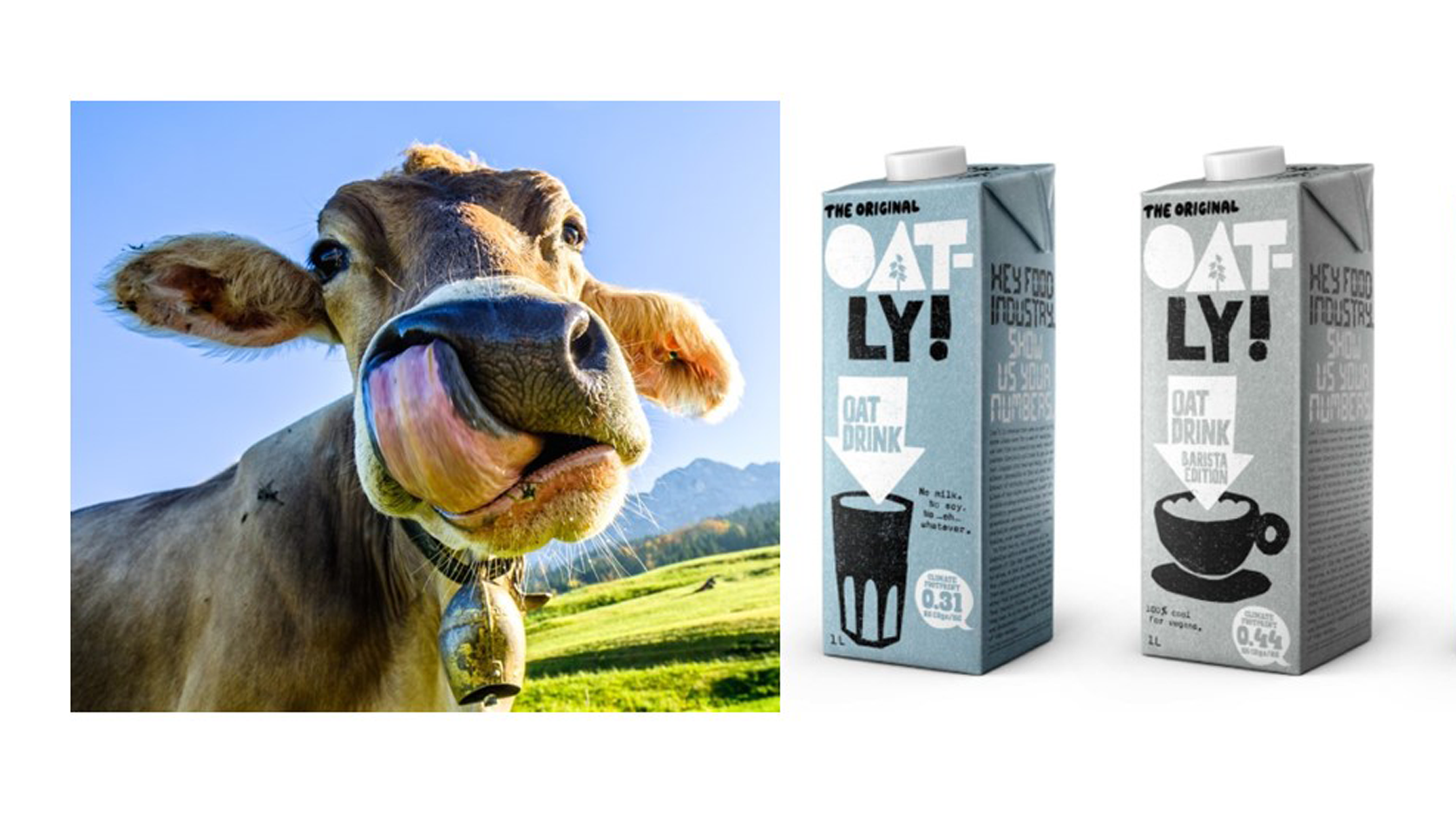 Things are changing in the milk business. Or rather, I should say things are changing in the dairy milk and vegan milk business.
Over the last few years, the number of people who have switched from cow milk to vegan alternatives such as soya, oat and almond milk has soared.
In the US for example, over 40% of households purchased vegan milk last year according to a report by the Good Food Institute and Plant Based Food Association.
This switch in consumer habits hasn't gone unnoticed and one of the biggest oat milk producers recently secured a significant investment.
Oatly is a Swedish company who arguably led the movement to Oat milk. They are doing very well and their products are now available at over 50,000 locations in 20 countries.
Last month they announced that a group of investors including leading global investment firm Blackstone Group and celebrities Oprah Winfrey, Jay-Z and Natalie Portman had purchased a 10% stake in the business for $200 million.
That valued the business at $2 billion and for a company which reportedly had about $200 million in sales last year that's a pretty decent valuation.
The investors are no doubt anticipating further growth as the demand for non dairy milk and oat milk in particular increases.
One thing though that could make it challenging for Oatly is that there are limited barriers to entry for potential Oat milk producers so increased competition is likely to be just around the corner.
One of the attractions of Oat milk is its simplicity. Oats and water are the main ingredients so nothing too complicated there.
Oats are a very easy crop to grow so there's little to stop companies entering the market. Recently, for example, PepsiCo's Quaker Oats have launched their own brand of oat milk and it won't be long before the supermarkets have their own brand oat milk.
When it comes to the consumer, will they be prepared to pay a premium for Oatly milk or will it be a very price sensitive market similar to that faced by the dairy milk industry?
My guess is that prices may be on their way down as competition heats up.