The right (or left) turn for Big Data…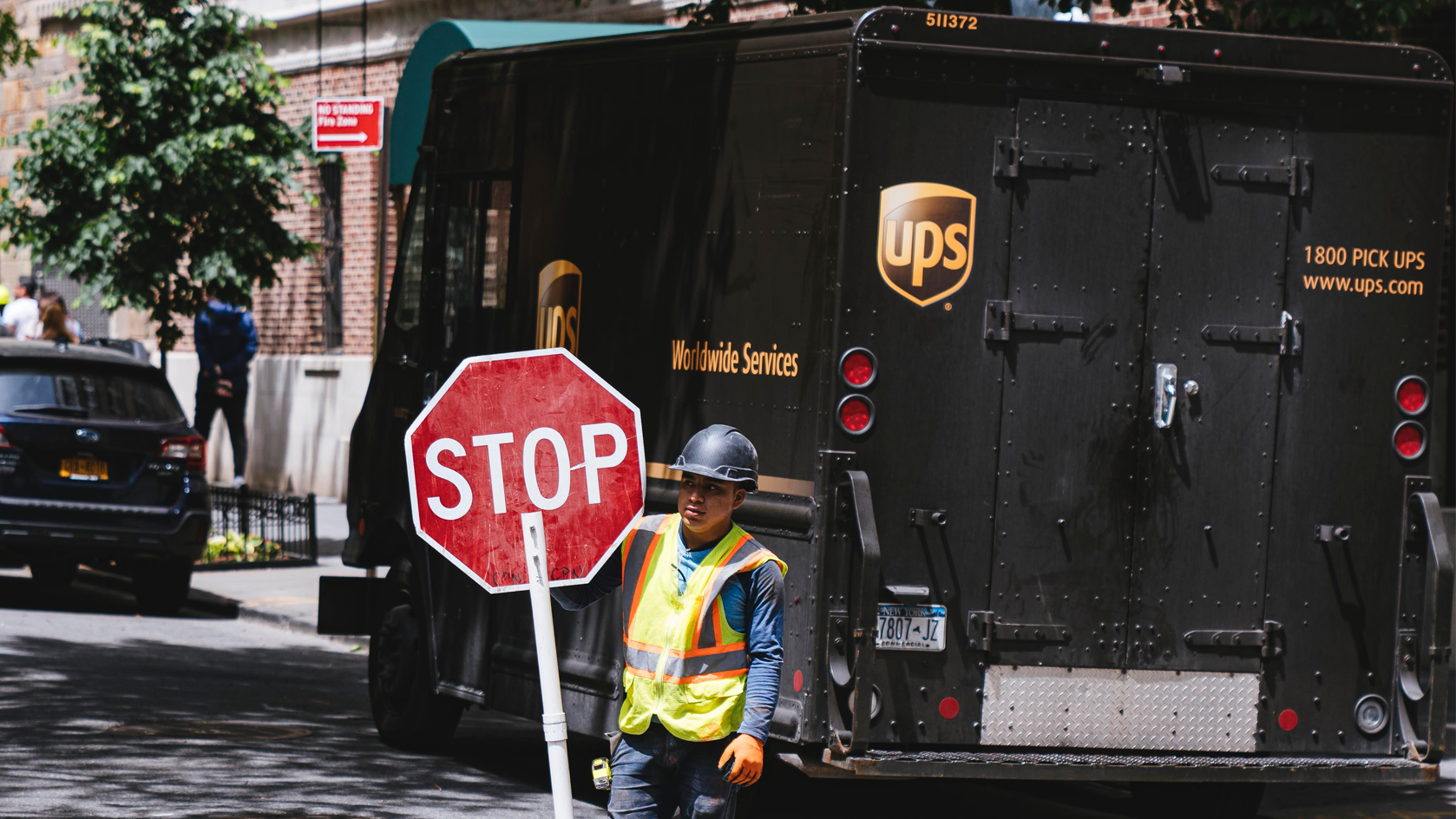 In the ever-evolving world of logistics and delivery services, companies are constantly seeking innovative ways to optimise their operations and enhance customer satisfaction. One such company that has harnessed the power of Big Data analytics to transform its courier operations is UPS (United Parcel Service). UPS recognised the challenges posed by delays caused in the US by left-turning trucks at intersections, and through data-driven insights and advanced algorithms, they devised a solution that revolutionised their delivery routes.
The Challenge of Left Turns:
When it comes to delivery operations, time is of the essence. Every minute wasted on the road adds up to increased costs, reduced efficiency, and potentially dissatisfied customers. UPS discovered that left turns in countries like the United States where vehicles drive on the right side of the road, were a major cause of delays. Left turns often involve waiting for oncoming traffic to clear, leading to longer waiting times, traffic congestion, and a higher risk of accidents.
The Role of Big Data Analytics:
To address the challenge of left turns, UPS implemented a ground-breaking system called "ORION" (On-Road Integrated Optimization and Navigation). ORION leverages the power of Big Data analytics, advanced algorithms, and GPS technology to optimize delivery routes for UPS drivers.
Data Sources and Analysis:
ORION takes into account a vast amount of data to generate the most efficient routes. It analyses factors such as package information, customer preferences, historical delivery data, real-time traffic data, and even the locations of UPS trucks' doors to enable efficient loading and unloading. By incorporating this rich data, ORION gains valuable insights into customer demands, traffic patterns, road conditions, and other relevant variables.
Algorithmic Optimization:
Based on the collected data, ORION employs advanced algorithms to calculate the most optimised routes for UPS drivers. The algorithms factor in various parameters such as distance, traffic congestion, delivery priorities, and restrictions like left turns. By considering these factors, ORION generates routes that minimise delays, reduce fuel consumption, and enhance overall operational efficiency.
Benefits and Results:
The implementation of ORION has yielded remarkable benefits for UPS. By avoiding left turns, the company has experienced significant improvements in multiple areas. One notable outcome is the reduction in fuel consumption. With shorter routes and fewer idling times, UPS has been able to save millions of gallons of fuel, leading to cost savings and a more environmentally sustainable approach to logistics.
Additionally, by optimizing routes, UPS has achieved enhanced delivery efficiency, resulting in improved customer satisfaction. Faster deliveries and reduced delays contribute to a better overall experience for recipients. The data-driven approach also allows UPS to provide accurate delivery time estimates, increasing transparency and reliability for customers.
Furthermore, the avoidance of left turns has contributed to a safer work environment for UPS drivers. By minimising interactions with oncoming traffic, the risk of accidents and associated injuries has been significantly reduced.
Conclusion:
The UPS case study exemplifies the power of Big Data analytics in transforming logistics operations. By leveraging data from various sources and employing advanced algorithms, UPS successfully identified the challenges posed by left turns and developed an innovative solution through ORION. The optimization of delivery routes not only resulted in cost savings and fuel efficiency but also improved customer satisfaction and driver safety.
This example serves as an inspiration for other courier and logistics companies to explore the potential of Big Data analytics in addressing operational challenges and delivering better services. With the ever-increasing volume of data available, harnessing its insights and leveraging advanced analytics techniques can unlock new possibilities for optimizing logistics operations and driving continuous improvements in the industry.