"There's no such thing as a free lunch" but will there be such a thing as a free drink or cheap drink in the future?
Binge drinking in the UK is a major problem. City centres at the weekend can be full of people that are literally trying to drink as much as possible in as short a period of time. Violence and health issues often ensue.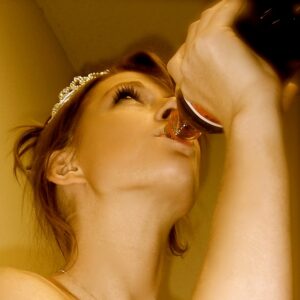 As well as the disturbances to local residents there are also the costs both health-wise to the drinkers and financially to police forces, hospitals and society at large arising as a result of this binge drinking.
As a potential solution to this problem, the government is currently investigating whether to ban free or cheap drink promotions. One of the ideas being discussed is whether to make it illegal to sell alcohol below cost price. In other words to prevent businesses offering "loss leaders" on drinks so as to encourage higher spending at a later date.
If you're an accountant, and assuming you're not reading this in the middle of an actual binge drinking session yourself, this raises an interesting discussion on what exactly is meant by "below cost" and in particular the term "cost".
The major alcoholic drinks manufacturers produce a range of drinks. Diageo for example produce drinks as varied as Smirnoff vodka, Johnnie Walker whisky and the famous Irish stout Guinness.
Identifying the cost of each particular drink would be challenging exercise. Whilst they no doubt have sophisticated management accounts which allocate overheads and indirect costs in certain ways, there would be a clear debate as to which was the "correct" allocation of these costs.
Apportioning overheads such as head office costs, R&D and marketing to individual products would result in a certain amount of flexibility in terms of identifying the cost figure to use for "below cost" purposes.
One solution to this inherent problem of identifying the cost of individual products has been proposed and that is setting the minimum cost of the drinks as equivalent to the duty and VAT that needs to be paid on the particular drinks.
So, the next time you're out having a quiet drink with some non finance friends feel free to start a discussion about how much each of your drinks cost to make. You can then explain about the various possible methods of allocating indirect costs. Then again, talking about management accounting cost allocation whilst out with your friends may result in your non finance friends starting a binge drinking session themselves…