There's nothing fishy about this…
It's an unfortunate fact of life that some suppliers at the beginning of a supply chain often do most of the work but tend to lose out when it comes to their share of the revenue.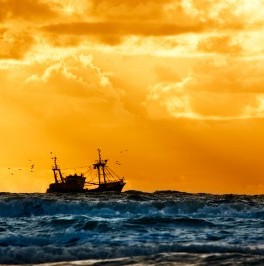 Take the supply chain for fish for example.
The fishermen go out in their boats in all weathers to fish, sometimes risking life and limb.
The price they receive for their catch is often a very small fraction of the final selling price when the fish is on the shelves of your local shop.
The reason for this is that various distributors, middlemen and not to forget the large supermarket chains are much more powerful than the small firms of fishermen and as a result they can negotiate a larger part of the "revenue pie".
A recently launched online platform though has nicely cut out the middleman when it comes to the fresh fish supply chain.
Ilovebluesea.com in America has been set up to link smaller fishing boats with the end user and its brilliance lies in its simplicity. The benefit of the approach for all parties is nicely illustrated by the image below from the Ilovebluesea.com website.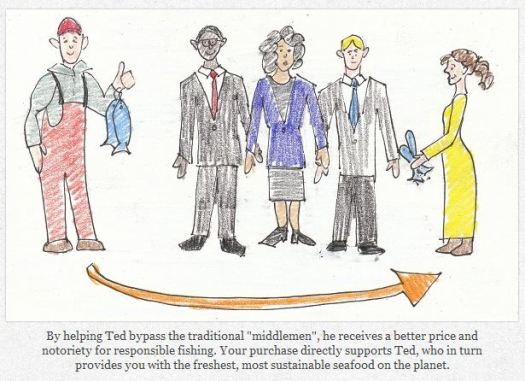 The fishermen get a higher price and the end customers know that the fish he or she is about to eat is fresh from the sea.
If the end customer happens to be studying business or finance they will also no doubt appreciate that the fish on their plate is not only from a sustainable source but has travelled via a very short supply chain.