This Financial Controller will be sat in prison rather than in a £140m apartment…
What's the link between a Financial Controller, a £140 million apartment in London and prison?
Ross Smith, the former Financial Controller of property developer Candy and Candy will have plenty of time to contemplate the link as he is currently in prison serving a sentence for stealing nearly £100,000 from his employers.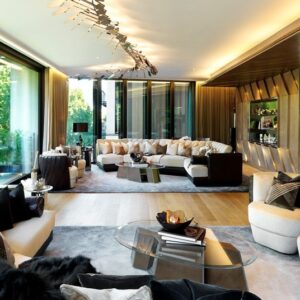 As the Financial Controller of the Property Developer Candy and Candy, Mr Smith was able to access funds that clients had deposited with the company to pay for improvements on a number of luxury properties in the UK.
One of these properties for example was at the prestigious "One Hyde Park" Development in London.
Now, One Hyde Park isn't your average property development.
It contains over 80 properties and the "cheapest" one starts at £20 million.
The UK's most expensive property – a 6 bedroom apartment – was sold there for the staggering sum of £140 million!
Even though Candy and Candy had some of the best properties in the world on their books it's fair to say that their internal controls weren't up to the same standard.
Mr Smith simply created false invoices to redirect funds into his personal bank account. He actually got away with the fraud for a number of years until it was spotted as part of a routine check.
Going back to One Hyde Park though and if anyone is interested there is currently an apartment for sale there.
Full details are on the Estate Agents website and the good news is that it's a lot cheaper than the £140 million that the penthouse went for.
This one is on the market for a mere £65,000,000.
Now, before you all go and rush out and buy this property it's worth remembering that the average property price in the UK at the moment is just under £250,000. So, instead of buying the one apartment why don't you spend your £65 million on 260 "average" properties instead…