This McDonald's will be a Whopper…
The world's greatest sporting event is next year. The 2012 Olympics in London will showcase some of the finest athletes in the world. People who have dedicated most of their lives to achieving sporting greatness.
Natural ability combined with dedication, practice, the right mental attitude and not to forget the right diet results in some of the best athletes the world has seen.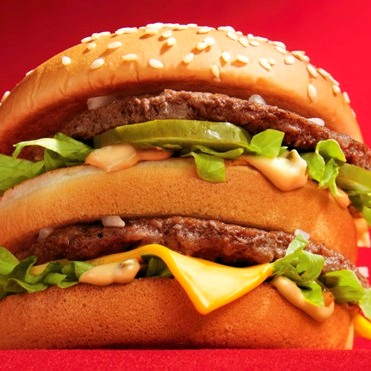 McDonald's are one of the official sponsors of the Olympics and are in the process of building 4 new restaurants within the Olympic park.
Their flagship restaurant at the Olympics will be an impressive size. It will be their largest in the world at 3,000 square metres and will be able to seat 1,500 customers. It's equivalent in size to two and a half Olympic swimming pools.
It represents an interesting juxtaposition – the world's greatest sporting event with up to 1,500 people munching away on their burger and fries.
One of the business challenges facing McDonald's at the moment is the movement towards a more health aware population and whilst no doubt some of their best selling fast food during the Olympics will be their traditional Big Mac and fries they have also announced that they will be offering a range of healthier alternatives at the event.
McDonald's also took the opportunity during the Olympic announcement to publicise additional activities concerning their staff development. Namely, "McDonald's best-of-the-best crew and managers will work at its Olympic venue restaurants. In the next year, McDonald's will select 2,000 of its top-performing restaurant staff from the UK and around the world – the largest Olympic team ever assembled – to serve the world's top athletes, coaches, spectators, media and officials at the Games."

Some nice work by McDonalds in terms of looking after some of their top staff but it still remains to be seen whether we'll see Usain Bolt queuing up for his Happy Meal before his 100m final.
If you found this interesting you may also like: