'Tis the season to be jolly (plus of course to fight with elves…)
Christmas is fast approaching and for a number of companies this is their busiest time of the year.
It is also a time of opportunity. Or at least that's what brothers Henry and Victor Mears thought was the case. In terms of legality and ethics though their business plan left a lot to be desired.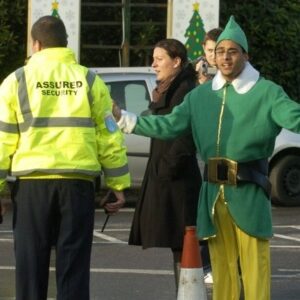 Two years after their ill fated Christmas business collapsed within days of opening they are currently in court facing a number of charges.
The background to the case is that they established a Lapland-style theme park in the New Forest region of the UK.
Their business plan indicated that they would make in excess of £1 million. With thoughts no doubt of the success of other theme parks around the world such as Disneyland and Lego Land they got hard to work on the Lapland-style park.
Promotional materials for the park advertised Christmas festivities including a bustling Christmas market, real log cabins and a variety of real "Christmas animals".
All in all it promised to be a true Christmas spectacle for the parents and their excited children that planned to visit the park.
The promotional materials were so successful that nearly 10,000 advance bookings were made online.
Unfortunately for the crowds that turned up the reality of the park left a lot to be desired.
The ice rink didn't have any ice in it. Instead of ice skaters gliding over the ice there was a muddy puddle. The real Christmas animals were pet husky dogs that were in such a bad condition that they were reported to the RSPCA (Britain's animal welfare charity).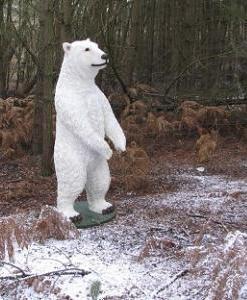 The other "real animal" on show was a plastic toy polar bear which had been placed a distance away in amongst the trees.
All in all it was a spectacular failure.
Businesses fail for a variety of reasons but this one never really got off the ground.
There's a big difference between having a couple of pet dogs, a puddle and a plastic Polar bear compared with a Christmas extravaganza Lapland theme park.
The park was only open for 6 days before closing. The company behind it was subsequently liquidated with creditors owed £850,000.
Some people may feel that the only real highlight of the 6 days that the park was open was the far from traditional Christmas scene where some of the parents started fighting with a number of Father Christmas's elves.
The end result is that the brothers have been charged with 8 counts of misleading customers. The brothers deny all charges against them.
The ExP authors will be taking a break from this blog for the festive season but we all hope that you have a fantastic holiday break and we'll be back blogging in January!