Underwear: should you wear them or name yourself after them?
Tonga is a beautiful island in the South Pacific. They have great beaches and lovely weather but what they don't have are a lot of are icy mountains with toboggan runs.
That hasn't stopped Tongan Bruno Banani from becoming a pretty successful luger and he recently entered the luge World Championships in Altenberg, Germany.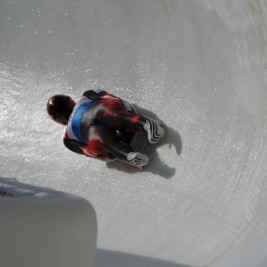 The interesting twist to this story though is that Bruno was born Fuahea Semi but then changed his name to Bruno Banini.
So why did he change his name?
Well it just so happens that Bruno Banini is also the name of a leading men's underwear company in Germany and they sponsor Bruno (or Fuahea as he was originally known).
A classic guerrilla or ambush marketing stunt.
Change your name to that of your sponsor so that Bruno Banini (the underwear company) doesn't have to pay for official sponsorship at events as they are hoping that Bruno Banini (the individual) will do well at an event and get lots of mentions in the press.
Bruno, or "Pants" as he's probably known to his friends, is hoping to enter the 2014 winter Olympics in Russia and it raises some interesting challenges for the Olympic authorities as they want to avoid any ambush marketing.
Olympic Committee Vice President Thomas Bach was asked about Pants changing his name from Fuahea Semi to Bruno Banini and called it a "perverse marketing idea."
An interesting challenge for the Olympics as if he has legally changed his name it will be difficult for them to block it.
On a different subject though I should mention that if anyone from Ferrari is reading this I am prepared to change my name to Red Ferrari…