A pretty unusual team meeting for all to see.
Professionalism and confidentiality are two important features which should be present in today's business environment.
Unfortunately for two individuals working at Marsh Insurance in New Zealand they undertook some activity in the office which was neither professional nor confidential.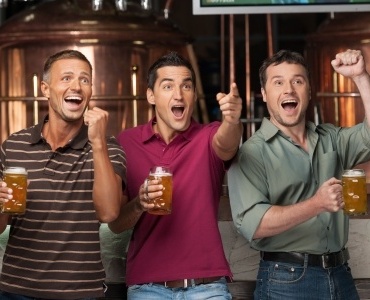 A married manager in his 40s was working late with a junior colleague in her 20s when one thing led to another and before you could say "how do we record this on the timesheets" they were getting down to let's just say some "activities which would be difficult to record on a timesheet".
Whilst people having relationships with colleagues in the office maybe isn't that unusual, what was unusual about this situation was what they got up to and also that they left the lights on and the blinds in the office were open.
This, together with the fact that the Marsh offices were directly opposite the Carlton Bar and Eatery which at the time of the "short term intimate team building exercise" was hosting a live band playing a concert with over 50 people in attendance.
This meant that the "teambuilding exercise" was viewed by all of the people in the pub with a number of them filming the action and subsequently posting it on facebook and YouTube.
Despite the cheers and encouragement from the pub the two office workers didn't notice that their indiscretions were on view for all to see. When they finished the "teambuilding" the band in the pub across the road even struck up a rendition of King's of Leon hit "Sex on Fire" but the couple were still unaware that their indiscretions had been recorded and proceeded to get dressed and head out of the office back home to their respective partners / homes.
With the viral power of the internet, word soon got around and my guess is that there was a fair amount of explaining needed both at home and in the office regarding their professionalism at the office.
It's not been reported what the colleague whose desk was used for the "teambuilding" thought of the matter.