Watch your step…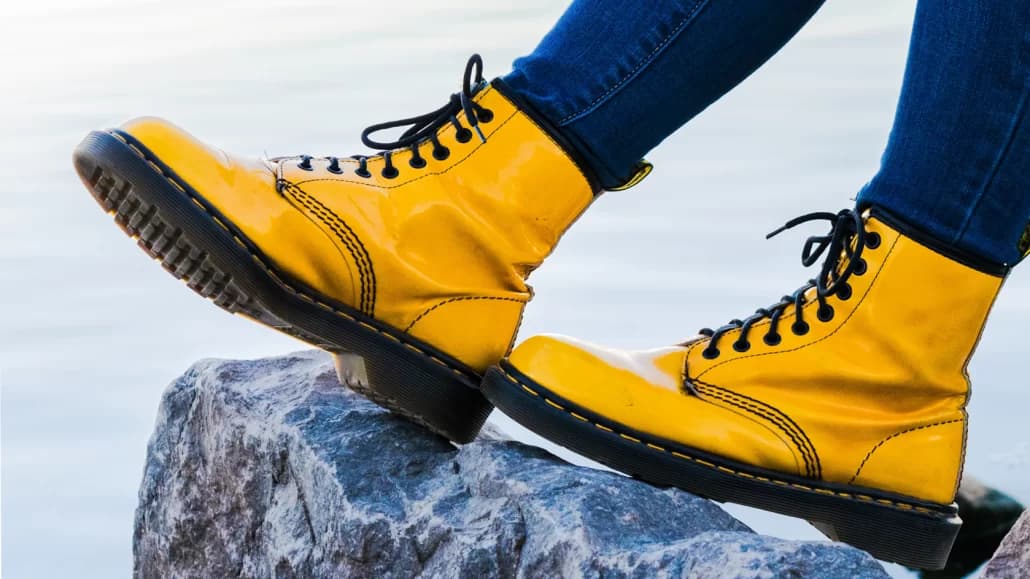 You probably haven't heard of Klaus Maertens but I reckon that most of you will have seen what he started.
Klaus was a German soldier who back in 1945 had a broken foot and wanted a boot without the traditional hard sole. Together with his friend Herbert Funk, who was a mechanical engineer, he designed an air cushioned sole which led to the global footwear brand Dr Martens.
Since those early days, the product has had an up and down history. In the 1970s they were very fashionable and sales grew. By the time the early 2000s came around they were having production problems and competition from other similar brands of footwear had increased.
They nearly went out of business but a swing in fashion brought them back on track and in 2013 they were purchased by Permira, the private equity group, for £300 million.
Permira took the company public and the company's shares debuted on the London Stock Exchange at 370p in 2021 and then rose to 500p per share before gradually declining so that the price per share was 286p yesterday.
The company has today released their latest set of results for the 6 months to 30 September 2022. The FTSE 250 quoted company's revenues grew by 18 per cent to £419 million whist pre-tax profit fell by 5 per cent to £57.9 million.
The market wasn't overly impressed with these figures and the share price fell by 65p (nearly 23%) to 221p
Kenny Wilson, the chief executive, was quoted as saying "We are continuing to open stores, we are continuing to invest in marketing to build the brand, we are continuing to invest in people by providing cost-of-living support to people on lower salaries. We are also investing in technology and inventory. So part of the reason why you get a dilution of profit margins is because of the level of investment we are putting in."
In summary therefore, it looks like whilst there may have been a short term hit to profits, it seems that Dr Martens are putting their best foot forward in terms of investing.