We all make mistakes at work and I know you shouldn't laugh but…
On Tuesday, Microsoft were due to launch their much anticipated Windows 7 phone system. The launch event was scheduled to take place in New York with a start time of 3.30pm.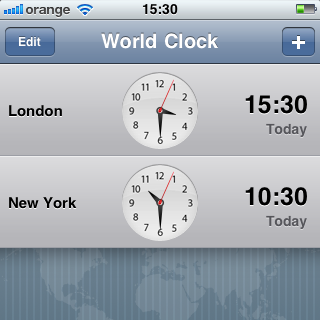 "Joe O" works for the electronics firm LG who were one of a number of phone companies that were expected to launch Windows 7 phones to coincide with the Microsoft event.
The phone companies however were under strict instructions not to announce anything until after Microsoft's big launch.
Alas, poor Joe who is based in the UK made a slight mistake when he thought the launch time was 3.30pm UK time rather than 3.30pm New York time. The end result was that LG's official UK blog revealed details of the phone and what it was capable of doing under the new Microsoft system some 5 hours before Microsoft started the official event.
The error was spotted by LG pretty quickly and the post was withdrawn but it was too late as it had already been picked up by a number of other websites.
Now, picture the scene. You're part of a project team that has been working on a major project for some time. The "partner" to your company on this project is none other than the mighty Microsoft. The world's press are anxiously awaiting the launch event and then you press a button which releases the news to the world some 5 hours early.
What would you do?
No, honestly, what would you do?
Deny it? Blame it on somebody else? Say it was a technical error?
Joe did the honourable thing and posted the following on the LG blog:
Yes, that early slip may have been my fault, I may have failed to notice the time zone was EDT, not BST, but let's not kick a man when he's down. And I was down, literally hiding under my desk ignoring my constantly ringing phone.

Please consider this my public confession… And remember "to err is human; to forgive divine".
Showing that Joe has a good sense of humour he also posted the following animated GIF on the blog.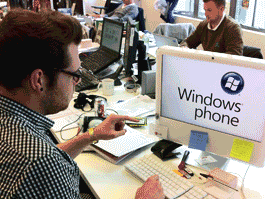 In today's ever increasing global business environment this is a useful reminder that it's important to remember the more simple areas of international business.
We all make mistakes though and well done to Joe for his excellent recovery!