We wish Steve Jobs a speedy recovery but should we know from what?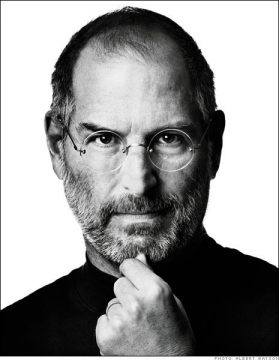 Steve Jobs is the CEO of Apple, one of the largest companies in the world with a market cap of in excess of $300 billion.
He has been credited with turning the company around to become the huge success it is today. He is also one of the most charismatic leaders in the market.
Unfortunately he is also ill.
In an email to Apple employees today he announced that he would be taking medical leave with immediate effect and handing over the day to day running of the business.
His message said that "my family and I would deeply appreciate respect for our privacy."
Whilst we all hope that Mr Jobs gets well soon it does raise an interesting corporate governance debate.
Namely, should the CEO be able to keep his illness private or should shareholders be told of any matters which would influence their decision to buy or sell their shares.
The illness of such a pivotal person in Apple as Steve Jobs arguably requires disclose to the shareholders.
Today's announcement comes 2 years after Mr Jobs took a 6-month break for a medical problem that at the time of the break was undisclosed. It subsequently transpired that he had had a liver transplant.
Following the announcement Apple's shares fell 8% in Frankfurt. The US markets, which are currently closed for a holiday, will reopen tomorrow.
A classic corporate governance debate – the right of a CEO to medical privacy vs. the right of shareholders to know whether a charismatic leader will be likely to continue working for the company that they have invested in.
We wish Mr Jobs a speedy recovery.