What does your car number plate tell us about you?
The US state of California has a lot going for it.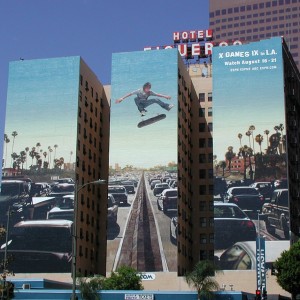 It has some of the most scenic coastline to be found anywhere in the world, some great wine and with Hollywood and Silicon Valley it has a wealth of artistic and creative minds.
What it also has however is a budget deficit of around $20 billion.
Arnold Schwarzenegger, the former actor and now the Governor of California certainly has a challenge on his hands to reduce the deficit.
One idea that is being discussed though is in my opinion really rather clever and introduces us to a potentially new form of advertising medium.
The State is considering introducing digital adverts onto car number plates. The idea is that the digital plates would look like normal plates when the car is moving but after it has been stopped for more than a few seconds at traffic lights or in a traffic jam the device would switch from showing the car registration number on the plate to showing a digital advert.
When stationary the registration number would still be shown but would be smaller and the advert would take the dominant position.
In effect, the car would become a mobile billboard with significant advertising revenue being generated for the state. Advertising Agencies in California are no doubt licking their lips in anticipation at the opportunities that this would offer in terms of creativity.
Whilst on the subject of creative adverts involving vehicles I think that the following advert for Copenhagen Zoo that appeared on a bus in the Danish capital will take some beating.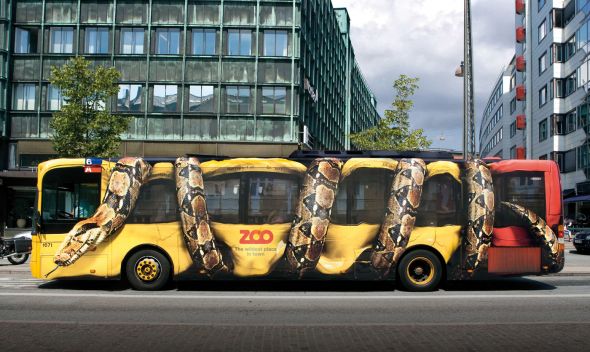 For those of you with a nervous disposition rest assured that it's only art work on the outside and not a 100 metre long Boa Constrictor taking on a bus.