What has Liverpool FC got in common with an American newspaper?
John W Henry is the principal shareholder of the Fenway Sports Group. The company owns the American baseball club the Boston Red Sox as well as the English football club Liverpool FC.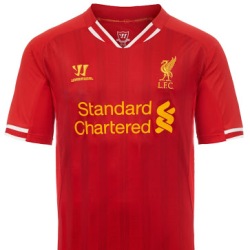 In addition to his interest in sports teams, Mr Henry has recently purchased another business. This business though is a far cry from the hallowed turf of Liverpool's famous Anfield ground.
Mr Henry has just purchased the American newspaper, The Boston Globe for $70 million.
The Boston Globe is one of America's best-known newspapers and Mr Henry purchased it from the New York Times Co.
Was selling it for $70 million a good deal for the New York Times Co?
It won't come as too much of a surprise to most of you but the newspaper business has been hit hard by the rise of the Internet. Newspaper readers are now going online to get their news and in a lot of situations the news websites are free. Why should people pay for a newspaper when they can get their news free of charge on the Internet?
The end result for newspapers is that their readership has fallen dramatically over recent years and importantly their advertising revenue has also fallen. Advertisers are now moving their advertising spend elsewhere – for example, spending money on Google adverts rather than newspaper adverts.
Just how much has all of this impacted on the value of a newspaper?
To put it into perspective, last week the New York Times sold the Boston Globe to Mr Henry for $70 million.
20 years ago the New York Times acquired the Boston Globe for $1.1 billion.
In other words, the value of the newspaper has fallen from $1,100,000,000 to $70,000,000.
That's a big drop in value and for those of you that like to visualise things, if you had a briefcase with $1 million in it, the value of the Boston Globe has fallen by an amount equal to over 1,000 briefcases full of a million dollars.
So, did Mr Henry get a bargain when he bought the newspaper?
Only time will tell but for any Liverpool supporter out there you're maybe thinking that Mr Henry should have bought the Tottenham player Gareth Bale who is currently on the verge of moving to Real Madrid.
Then again, Mr Henry bought the Boston Globe for $70 million and Gareth Bale is reportedly valued at $135 million – nearly twice the value of the Boston Globe.