What's in a pair of shoes? Quite a bit if it's a Jimmy Choo shoe but…
With celebrity clients such as Angelina Jolie and Victoria Beckham, Jimmy Choo is one of the most famous shoe brands in the world.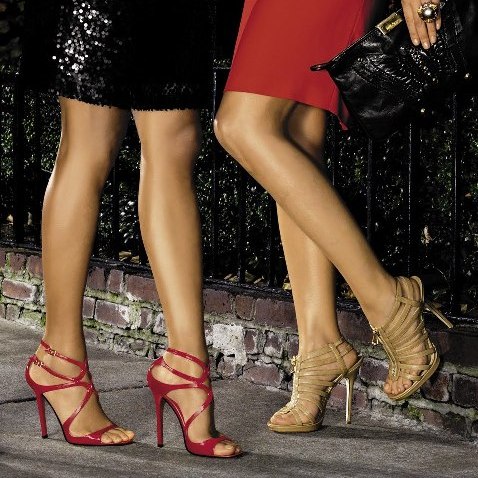 It is a real success story having been started 14 years ago by Tamara Mellon, a former editor at Vogue magazine, with a loan from her father of £150,000. There are now reports that it could be sold for up to £500 million.
Ms. Mellon started the business after meeting a shoe maker called Jimmy Choo during her time with Vogue. Mr Choo used to make a small number of handmade shoes which the magazine used for photo shoots. Ms. Mellon saw the potential in scaling up the business and 14 years later there are now over 100 stores around the world with prices for some shoes being well in excess of £1,000.
So, why has the business been so successful?
Whilst design and quality are obviously key features, the brand arguably took off when famous celebrities such as Julia Roberts and Beyonce started wearing them.
But it's not just shoes that they sell. They have also expanded into items such as handbags, sunglasses and scarves. In business speak this is referred to as "brand extension".
A further example of brand extension is also in the pipeline for Jimmy Choo. Last year they signed a licence agreement with Inter Parfums for producing and distributing perfume under the Jimmy Choo brand.
Another well known footwear manufacturer is Cat®. They are renowned for producing tough, hard wearing "work boot style" footwear.
The brand itself came about as a brand extension of Caterpillar® Inc, the construction and mining equipment manufacturer.
The key thing that needs to be present for brand extension to be successful is the "fit".
Glamorous Jimmy Choo shoes work well with fashionable sunglasses and high quality perfumes whilst the "toughness" of Caterpillar® Inc equipment works equally well with rugged work boot style footwear.
Will we see Jimmy Choo expanding their brand into mining equipment? Somehow, I don't think so.