Which do you prefer – a big bank balance or a slim waist?
Whilst the recent banking crisis has raised a lot of challenges for banks and reinforced the need for them to stick to the solid core foundations of the profession, there are still a number of innovative savings products out there.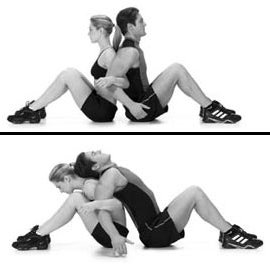 Sprinting to the front in terms of pretty unique product offering is the South Korean bank, Hana Bank.
Hana Bank, the banking arm of Hana Financial Group offers a savings product called "S-Line" which is a Korean word that means hourglass figure.
The basic idea behind the product is that the more weight a person loses the higher the interest rate the individual gets on his or her savings. The highest interest rates are available for those investors that lose more than 5% of their weight within a year.
Hang on, I hear you say – "What about those investors that are already fit and have a healthy weight?"
The bank has thought of this and rather than encourage people who are a healthy weight to lose weight they also offer the highest rates if the individual holds a gym membership for a year.
Are people signing up for this savings product?
Well reportedly, nearly 50,000 customers have invested 400 billion won (approximately £220 million) in the programme so far.
It looks like a healthy result for the bank.