Who earns the most out of a PwC or Deloitte partner and who's suing Deloitte for $7.6bn?
The Financial Times or FT as it is generally known, is a great newspaper.
First printed way back in 1888 by James Sheridan and Horatio Bottomley, the FT specialises in business and financial news.
You can find a lot of information in the FT.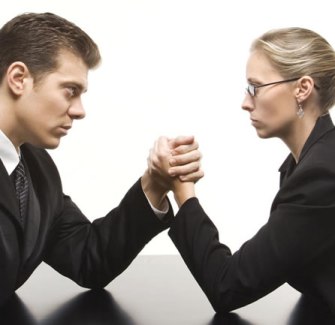 Information ranging from share prices to the latest business activities can all be found within the paper's famous light salmon coloured covers.
They have also recently highlighted some interesting figures about the average partner remuneration in the UK firms of PwC and Deloitte.
In the year to 30 June 2011 the average profit share for each PwC partner in the UK was a healthy £763,000.
In the previous year to 30 June 2010, Ian Powell, the Chairman of PwC, received £3.6 million. The latest figures show that he managed to increase this amount to £3.7 million in the year ended 30 June 2011.
But what about PwC's fellow Big 4 partners from Deloitte?
Even though the Deloitte figures are not entirely comparable with PwC's due to differences in the treatment of past pension obligations, the results are interesting and it's not all good news for Deloitte partners in the UK.
This year saw their average profit share fall by 13%. They now have to scrape by with £758,000 per year compared to the £873,000 that they had the year before.
Whilst figures are available for the UK Deloitte partners they are not currently available for the Deloitte partners from over in the US.
My guess though is that the US Deloitte partner's profit shares may well be reduced this year though as money may be held back for potential legal fees after it was announced today that Deloitte in the US are being sued for the princely sum of $7.6 billion.
They are accused of failing to detect fraud during their audits of a US mortgage firm which went out of business during the US housing crash.
A Deloitte spokesman was quoted in the press as saying the court claims were "utterly without merit".