Will Manchester United get express delivery with DHL?
Sponsorship deals for sports teams are big business and can represent an important source of income.
The football club Manchester United know a thing or two about sponsorship deals though and their arrangement with Nike will earn them a minimum of £303 million over a 13 year period.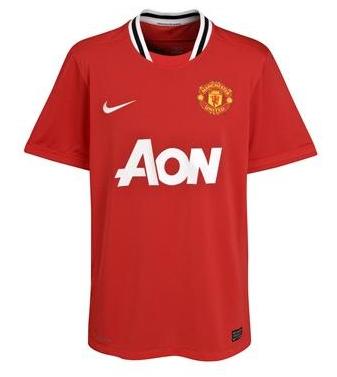 They also receive £20 million a year from global financial company Aon to have the Aon name emblazoned over the Nike sponsored Man United shirts.
The club has now gone a step further and has just announced a world first whereby their training kit will now have its own sponsor.
Global logistics company DHL has just signed a 4 year deal with the football club whereby DHL will pay Man United £10 million a year to put the DHL logo on the training kit.
Whilst this is good money for the football club it does seem a lot for DHL to pay. It's half of what Aon pay and whilst Aon have their name on the kit worn during matches, DHL only have it on the training kit that is worn whilst the players are training and warming up before a match.
Man United are one of the richest football clubs in the world and many other football teams would love to have a sponsorship deal for their main shirts of £10 million let alone their training kit.
In fact, there are only 4 other clubs in the UK that receive more than £10 million a year for sponsorship of their main kit (Arsenal, Chelsea, Liverpool and Manchester City).
All of the others receive less sponsorship for their main kit than Man United receives for sponsorship of their training kit.
If you found this item interesting you may also like: