Will we ever see true global accounting rules?
Anyone that works within the international arena of accounting will be aware of the discussions over the years about the convergence between IFRS (International Financial Reporting Standards) and US GAAP (US Generally Accepted Accounting Principles).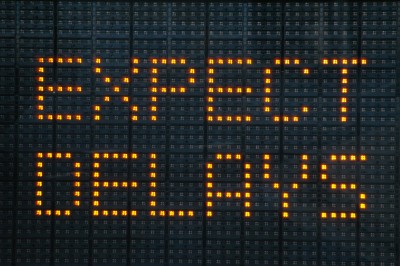 Whilst there are similarities between the two sets of accounting rules, importantly there are also differences.
The majority of the G20 (in effect, the 20 largest economies in the world) already use IFRS but over in America they are pretty attached to the US GAAP rules.
The IASB (International Accounting Standards Board) has been working closely over the years with its US counterpart, the FASB (Financial Accounting Standards Board) to minimise the difference between the two sets of rules.
Following an announcement last week by the US Securities and Exchange Commission which failed to include a clear action plan about adopting international accounting rules, it looks like the IFRS supporters may be losing a bit of patience.
Michael Prada, the chairman of the trustees that oversee the IASB was critical of this lack of an action plan and was quoted as saying:
"While recognising the right of the SEC to determine the method and timing for incorporation of IFRSs in the United States, we regret that the staff report is not accompanied by a recommended action plan for the SEC. Given the achievements of the convergence programme inspired by repeated calls of the G20 for global accounting standards, a clear action plan would be welcome.
For the benefit of both US and international stakeholders, the Trustees look forward to the SEC resolving the continued uncertainty regarding the US's commitment to global accounting standards."
Or to put it in less diplomatic wording, "for goodness sake can you please get on with it".
In summary it looks like there's not going to be true global accounting standards in the immediate future.
One thing for sure though is that IFRSs seemed to be going from strength to strength. In the words of Hans Hoogervorst, the Chairman of the IASB:
"IFRSs have already achieved critical mass as international standards and with more than two thirds of the G20 now on board, the momentum behind them becoming global accounting standards is irreversible. We are confident in our mission to achieve a single set of high quality global accounting standards and we continue to work to serve investors and other users of IFRSs across the world."
So all that hard work in learning the various IFRSs in your professional exams looks like it will be worth it.