Will you be sat next to the love of your life or an obnoxious smelly person?
More and more companies are using social media such as Facebook to engage with their customers and potential customers.
KLM, the Dutch airline, has just introduced a new initiative which could make your next flight with them very interesting.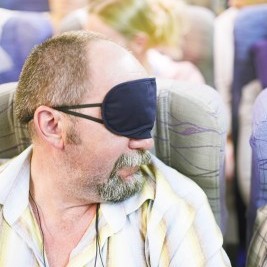 They are allowing their passengers to link their Facebook profiles to their check-in information.
This in effect means that when you check in you can view the Facebook profiles of other people on your flight who have agreed to show their profile.
If you like the look of them or think that they would be interesting to sit next to for the flight then you can choose a seat next to that person. KLM call it the "meat and seat" service.
A quick discussion in the office this morning showed opposing views on this one. Some thought that it would be a great opportunity to meet new and interesting people whilst others thought it would be a bit creepy for someone to select you to sit next to.
Either way, it's certainly a novel approach by KLM in terms of integrating social media into a core function of their business.
Personally, I think it's a great idea and I shall straight away set up a Facebook profile identifying myself as extremely overweight, opinionated and loud mouthed as well as suffering from severe personal hygiene problems.
With any luck that will mean that the seat next to me will be free and I can read the newspaper in peace and quiet…
The team here at ExP are now taking a break over Christmas and we'll be back blogging in January but we will be posting on our Facebook page though and with no requirement to check into a flight, our Facebook page can be found here.
Thanks to all of you that read our blog and we'll see you in 2012!