Would it make the news if you lost your laptop and mobile phone? It would certainly be a risk…
Some people have a lot of free time. Some of them use it for recreational purposes and others use it to make requests to UK government bodies under the Freedom of Information Act.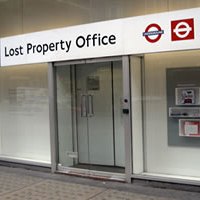 An interesting Freedom of Information Act discovery that was recently published on, perhaps surprisingly, the BBC news website is that BBC staff lost laptops, mobile phones and similar devices last year to the value of £241,019. That is really rather a lot of laptops.
The fact that somebody saw fit to make the request of the BBC shows how diverse the Corporation's stakeholders can be and how surprisingly interested seemingly external or unconnected stakeholders can be. Having to admit to losing property that ultimately belongs to the public of such a high value doesn't do much for reputation.
Using the TARA (transfer, avoid, reduce, accept) framework for risk management much beloved of the ACCA Paper P1 examiner, an appropriate response to this risk might be to try to "reduce" it. This is because it is something that is likely to happen, but would probably be assumed to have limited impact on the business.
However, if something changes, such as the introduction of legislation that allows the public to obtain answers to questions that the BBC would really probably prefer weren't asked, the reputational damage risk may become greater. This would then lift the TARA response to "avoid", since the impact on the business would now be high and probability high. This may mean that the policy changes from providing smartphones for staff to requiring them to buy their own and pay part of their bill in expenses.
It's just a little illustration of how stakeholders can have surprising effects on a business.
So then, do you know where your laptop and smartphone are right now? Go check.