Would you accept this money?
Now this is an unusual one. It involves an accountant that wouldn't accept money…
Baverstocks Accountants is a small firm of accountants in the UK that recently fell out with one of their clients.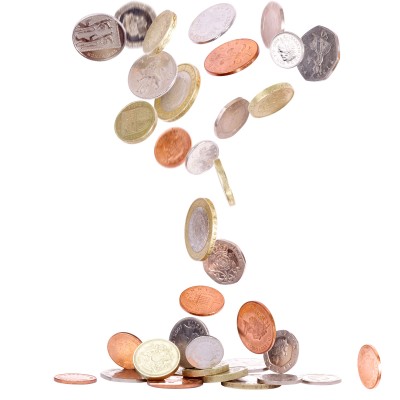 Their client, a Mr Fitzpatrick, got into a dispute with the accountants and withdrew his business from them with an outstanding debt of £804.
The (ex) client apparently wasn't overly happy with things and decided to settle his debt by payment in cash. Now this wasn't 80 crisp £10 notes together with four pound coins. No, he decided to pay his £804 by dropping off five big boxes full of 1p and 2p coins.
I don't know the exact split of coins but if we assume that the £804 was settled by way of 2p coins this meant that there were over 40,000 coins in the five crates!
Now whilst the disgruntled client was no doubt feeling very pleased with himself that he had settled the debt and left a mess of thousands of coins at the accountants, the accountants decided not to take this sitting down.
As a result, they took Mr Fitzpatrick to court and sued him, arguing that it was illegal to pay off debts higher than £10 with coins.
The accountants were successful and the judge ruled in their favour.
Apparently, under the Coinage Act 1971 (no, I didn't realise that existed either), copper coins (1p and 2p coins) are only legal tender up to the value of 20 pence, coins worth up to 10p can only be used for payments up to £5 and coins worth more than 10p can only be used payments up to £10.
The end result is that whilst the unhappy client probably felt quite pleased with himself when he dropped off the thousands of coins, he has now been told by a judge that he has to settle the debt correctly (and collected the coins…)