Would you have done this with a new car launch?
If you were in charge of a car company and you were going to launch a new car model, how would you do it?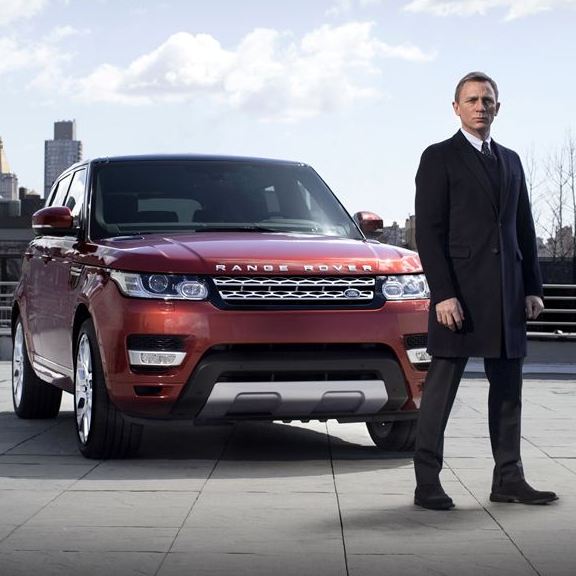 Land Rover has just released the new version of their Range Rover Sport model and they appear to have launched it pretty well and have "ticked all the boxes" as they say in management speak.
First of all let's think about the Range Rover Sport – what type of car is it and what image is the company trying to portray about the brand?
Some would argue that it's a rough, tough, 4×4 off-road car that is also sporty and "sexy" so that it can be driven to sophisticated events.
Who better therefore to launch such a car than James Bond??
Sorry to disappoint a lot of you but James Bond doesn't really exist. The actor Daniel Craig who plays James Bond in the famous 007 films however does exist so why not use him?
Now that the lead person in the launch has been identified where shall we hold the launch?
In a nice bit of segmentation, Land Rover identified which urban area has the highest concentration of Range Rover Sport sales and lo and behold it's New York (now, whilst some of you may well be thinking that New York has lots of roads so just how important is it to buy such a powerful off road vehicle if you live there but let's just ignore that discussion at the moment and move on).
So, launching a new product that is sexy with a rough and tough yet luxurious image – what could be better than James Bond and New York City?
The official launch event involved Daniel Craig driving the car through closed off New York streets whilst live video footage of journey was shown on the internet around the world and can be seen below.
In fact now that I've seen the video it looks like "James Bond" was so impressed with the new car that he forgot to stop off and pick up one of his famous Bond Girls to join him for the ride as he arrived at the event all by himself.