Would you prefer to read it or watch it?
Marie Claire is one of the leading women's magazines in the world. It was first published 75 years ago in France and now has various editions around the world.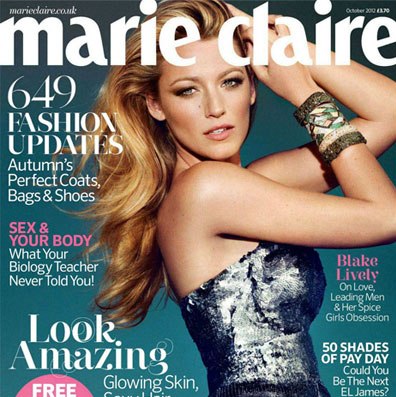 Although I must admit that I haven't read a copy in detail I'm told by some of the ladies in the office that it's a good mix of fashion, beauty and health.
Next month's issue though is going to have something which has never been seen before in a UK women's magazine.
Now, I'm not talking about a woman's magazine writing about the latest football results or the new Range Rover car that has just been released. No, instead I'm talking about a pretty innovative advert.
On pages 34 and 35 of next month's magazine there will be a 45 second video advert. Yes, that's right – a 45 second video will be embedded into the pages of the magazine so that when the relevant pages are opened the video will start to play.
Very impressive.
The video advert is produced using technology by US company Americhip and will be for a perfume by luxury fashion house Dolce & Gabbana and reportedly will feature two models posing near a coastal scene.
There's a constant challenge for advertisers to identify eye catching adverts and this video advert embedded within the magazine will certainly be eye catching.
It will also no doubt be very expensive and the cost of including the video advert has not been disclosed. Interestingly the company that will be paying for the advert is Proctor & Gamble as they are the company that produces the perfume under license from Dolce & Gabbana.
Oh and before you all rush out to buy the magazine it's worth checking that your copy includes the advert as due to cost reasons not all copies will have the advert in it. If you are lucky enough to get hold of a copy with the video in then it will no doubt be a good read or should I say a good watch.