Is it better to spend a penny or save a pound?
Love them or hate them but low cost airlines such as Ryan Air and EasyJet are here to stay.
Since low cost airlines entered the airline industry 20 odd years ago they have shaken up the industry.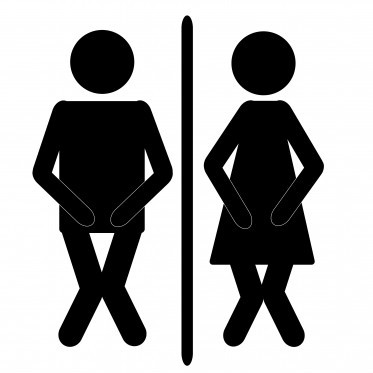 Easyjet for example now carry more passengers than any other UK airline and the Irish airline Ryanair long ago surpassed the Irish national carrier Aer Lingus in terms of revenue and passenger numbers.
These airline's business models are classic no-frills low cost models where passengers don't pay a lot but in return don't get a lot.
In effect they only get the flight and they have to pay for everything else. Ryanair passengers for example that don't print out their boarding card at home are charged the princely sum of £40 to have it printed at the airport.
There are reports though that Ryanair are considering taking the no-frills approach to a new level.
To keep the cost of training crew and maintaining spares at a minimum, Ryanair only have one type of plane – a Boeing 737-800. This model of plane has 3 toilets on board but Ryanair want to remove 2 of these toilets so that they can fit an extra 6 seats on the plane. This will then free up space for 6 more fee paying passengers.
Their existing capacity on their standard plane is 189 so removing 2 toilets will raise their passenger capacity by 3%.
Ryanair have reportedly said that the additional revenue generated by this extra passenger capacity could result in the average price of a flight ticket being reduced by £2. There would of course no doubt be extra profit for them as well from these extra passengers.
This extra revenue for them would be pretty good but if you look at it from another viewpoint there could be some uncomfortable logistical issues on board.
With 195 passengers and 6 crew all sharing the one toilet there could be a fairly long queue of people going down the aisle of the plane waiting for the toilet to be freed up.
The risk of a certain type of mid-air accident will no doubt increase although the real worry of course is if you see both pilots at the back of the queue hoping up and down with their legs crossed…