Do you know the link between fashion, strategy and Ostriches?
What do you normally do when you go on holiday? Do you a) visit some historical sights, b) relax and put your feet up or c) buy a £5,500 handbag?
Two luxury fashion brands have just released their financial results and for one of them tourists have had a significant impact.
Fashion retailer Ted Baker had some great results and reported an 18% increase in revenues to ₤255 million while pre-tax profit increased by nearly 20% to ₤29 million.
The luxury handbag manufacturer Mulberry on the other hand has issued a profit warning forecasting annual revenue of £165 million and pre-tax profits of £26 million, both of which are significantly below analysts' forecasts of £177 million and £31 million respectively.
Interestingly though if you look purely at the pre tax profit margin for both companies the Mulberry ratio of 16% is better than Ted Baker's 11% but the market reacted badly to Mulberry's announcement and their share price fell by 18%.
If you look behind the figures there are some interesting strategy issues which may give some clues behind what the market thinks of the prospects of the companies going forward.
A lot of the success of Ted Baker over the last year can be put down to a classic Ansoff's Product – Market mix market development strategy (Ted Baker stores were opened on New York's trendy Fifth Avenue as well as in Canada, China, Germany and the Netherlands).
This expansion into new territories is likely to boost Ted Baker's earnings in the medium term and should be good news for their shareholders.
Mulberry however issued a statement saying that whilst their sales over the Christmas period were in line with expectations, their sales in the 10 weeks after Christmas were lower than expected. This was mainly put down to there being fewer big spending tourists from Asia visiting London than expected in this period (a classic external environmental PESTEL impact).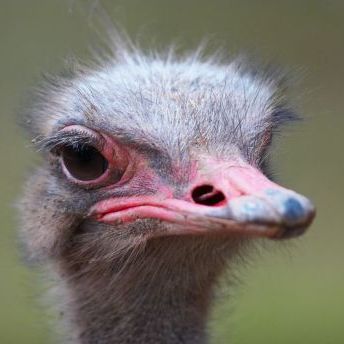 These high spending tourists from the Asian market have historically been major buyers of the luxury Mulberry handbags, including the £5,500 bag made from Ostrich leather.
Mulberry's trading update was accompanied by a statement from Bruno Guillon, their chief executive officer and amongst other things he stated:
"We are focused upon optimising the distribution network and adapting our tactical marketing strategy to drive international brand awareness."
"Optimising the distribution network" and driving "international brand awareness" – are we about to see a market development strategy from Mulberry?
If they get it right then it could be good news for their shareholders. As for Ostriches around the world however then maybe it's not so good news…