Would you sue your son to get him out of the house?
For any business that leases or sub-leases a property it's vital that a good legal agreement is in place.
Not only does the agreement clarify things for both the landlord and the tenant but it also provides opportunities for legal action should any problems occur.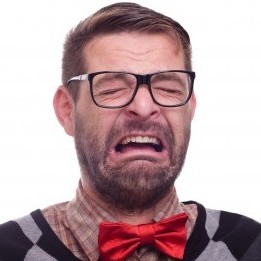 For the tenant this could be when the landlord fails to maintain the property in appropriate condition and for the landlord this could be when the tenant fails to pay the lease rental.
Over in Italy though there was an interesting case involving the eviction of somebody from a property.
An elderly Italian couple have decided to take legal action to force their 41 year old son to leave home.
According to reports in Italian media, the unnamed Italian couple wash their son's clothes and prepare his meals.
He's got a job but despite requests from his parents he refuses to leave home.
Now, whilst I would have thought that maybe the first step for the parents would be to stop washing his clothes and preparing his food they have instead approached a lawyer who has written to the son informing him that if he does not leave home in 6 days he will face formal legal action to evict him from the property.
We've blogged elsewhere about an Italian man that took his mum on honeymoon but in this case the "41 year old soon to be evicted from home man" doesn't have a girlfriend but no doubt will be looking for a suitable lady.
So, any ladies out there that would like to cook and wash for the soon to be evicted man please form an orderly queue. In fact you'll probably need to meet him at his parent's home so that you can carry his luggage for him.