Naked accountants…
Is this you? At a young age you decided that a career in finance was what you wanted. Whilst the other kids were running around dreaming of being football players or famous actresses you were busy dreaming about spreadsheets and calculators.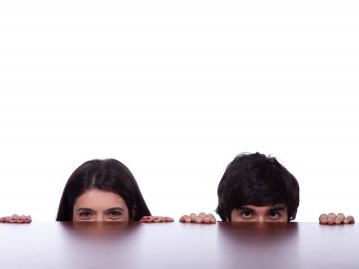 You then went to University and worked hard. After that you studied for a professional qualification such as ACCA or CIMA.
After all that hard work the end result is that you've now got a job as an accountant and you perform your job naked.
Woh, slow down. How did that last sentence end? Naked?
Yes, you read it correctly.
The Natural Cleaning Company which markets itself as "The Worlds only all-naked service co" is currently advertising professional services provided by various professionals including Accountants and Lawyers.
So, you can hire accountants that perform their service in the nude.
Now, if I'm honest, I'm not sure about this.
For example there could be some awkward scenes in the office reception when they turn up for a meeting wearing only a smile on their face.
In addition, and I'm not being rude to our profession here, but on balance there are probably more accountants I would prefer to see with their clothes on rather than with their clothes off.
Only time will tell whether the business model of The Natural Cleaning Company will stand up or not. It certainly is an unusual approach but we wish them well.
Oh, and before anyone asks I can't remember what I was searching for when I came across their website.