Get rid of the Michelin star and you'll be a better restaurant…
Running a successful restaurant is tough.
Whilst a good restaurant can me it look easy, there are a lot of things you need to get exactly right to be successful. Everything from the ingredients, the menu, the chef, the ambiance and the waiting staff have to be just right.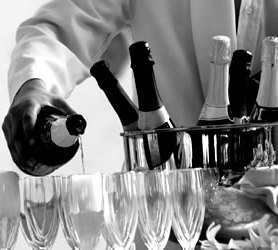 Plus don't forget that it's a very competitive industry with new restaurants popping up all the time.
Perhaps one of the best differentiators a restaurant can hope for is to earn the renowned Michelin star. This award it only given to the most elite of restaurants.
As with a lot of businesses that adopt Porter's generic strategy of differentiation, creating differentiators comes at a cost.
La Lisita restaurant in the French city of Nimes is run by top chef Olivier Douert and received its first Michelin star in 2006. It has however just done something that many people would consider unthinkable.
Namely, they have voluntarily given back their Michelin star and reverted to a "standard" restaurant.
Surely this is commercial suicide?
Giving up the most prestigious award a restaurant can achieve can't help the restaurant, can it?
In fact though they may well be better off as a result.
The restaurant has given up the star so that they can reduce their costs to a more reasonable level. There are several requirements for having a Michelin star. These include having a minimum ratio of one waiter for every five to six customers compared to a standard restaurant where the ratio is closer to one waiter for every twenty customers.
It was proving difficult for La Lisita to recover these additional costs as higher spending customers weren't visiting as often as they were before the financial crisis so they decided to drop the star.
They are still planning on serving great food but under a slightly different model.
Could this be the first of many restaurants that obtain the Michelin star to prove that they can but then revert to a different model to make more money?
If you found this item interesting you may also like: